About the Clarify Health Institute
Niall Brennan, Chief Analytics & Privacy Officer, Clarify Health, will lead the Institute. In this video, he shares his vision, which is for the Institute to become a source of truth on the quality and efficiency of the US healthcare system, and a driver of transparency across the industry.
Leveraging the power of big data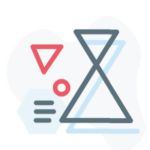 Exploration of healthcare trends
See what we can tell you about the US healthcare system, leveraging our data set with 300M+ patient lives.