A national health plan identified Medicare Advantage (MA) as a key growth platform for their business. They were looking for ways to launch high-performing provider networks more efficiently and needed to quickly assess provider performance in 12 new markets.

With limited data on new markets, disparate data split between spreadsheets, clunky CMS data sets, and various analytical tools, they knew it would be cumbersome to design new networks on their own.

Using Clarify Networks, a cloud-based software that optimizes networks for market success, this organization was ready to enter all 12 new markets in just 3 months.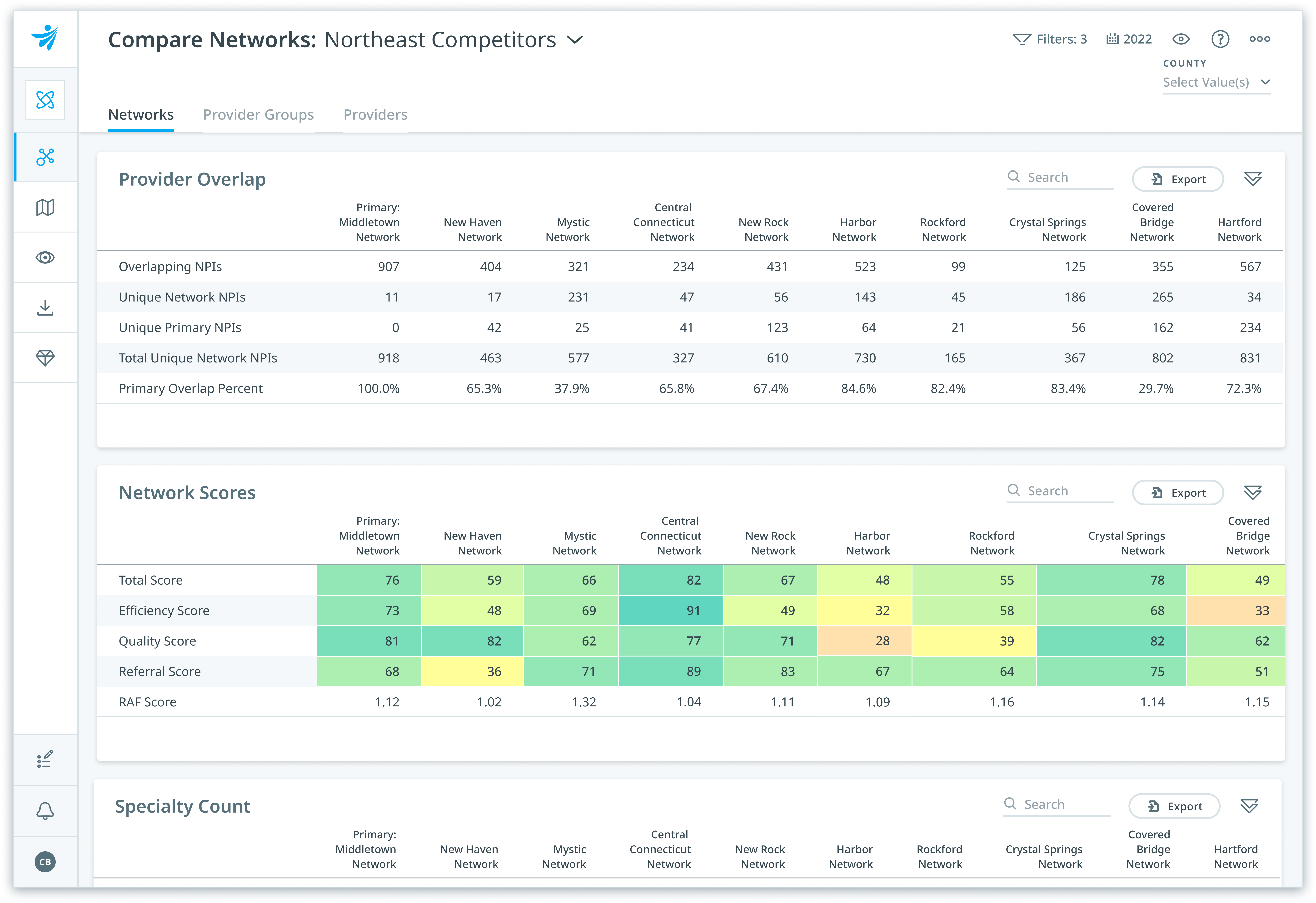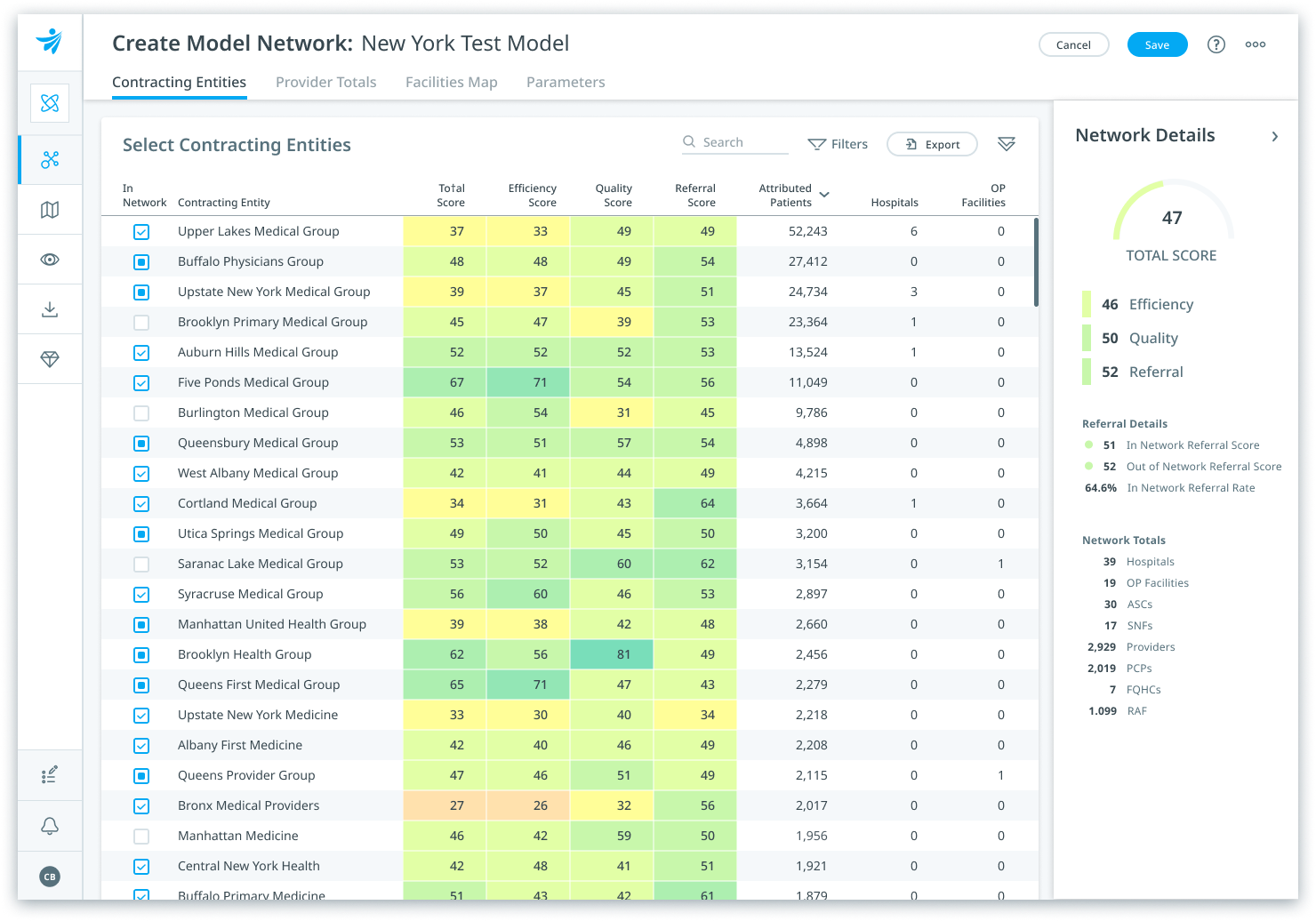 "Clarify provided comprehensive provider insights in one, integrated, platform for us to compare our plans to our competitors and see what network changes we needed to make to ensure high-quality member care."

Senior Director, Network Analytics