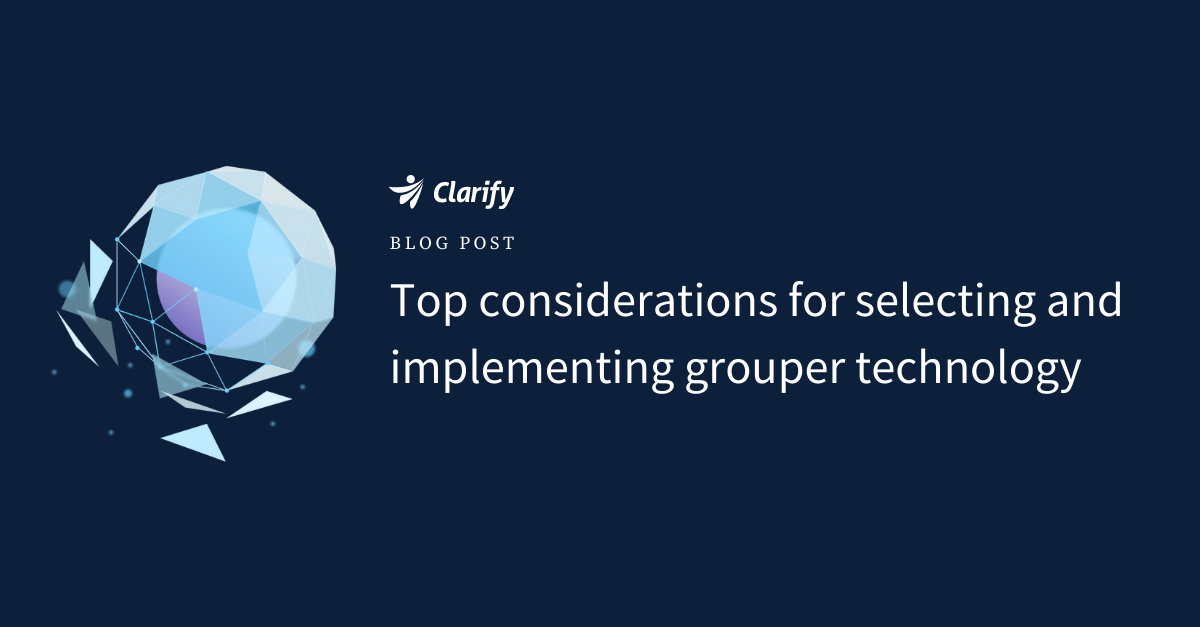 As healthcare data continues to grow exponentially, grouping and organizing it into clinical episodes and outcomes for comparison and analysis is critical to adding contextual meaning and bringing forward insights. These grouped data can offer an efficient and effective method for managing population health, measuring clinical and financial performance, and designing value-based care contracts.
Top considerations when selecting and implementing groupers
Grouped data provides value — whether the aim is to compare and analyze clinical and financial performance or identify care and patient groupings for bundled and capitated payment. However, not all grouper technologies are created equal. The following considerations are essential for organizations evaluating groupers.
Precision: Grouper technology and software require regularly refreshed, deep, and broad data sets to ensure accurate risk stratification across varying clinical cases and precise insights into outcomes. For a complete picture of each patient journey, a machine-learning platform mapping millions of real-world longitudinal patient journeys, with large data sets comprised of clinical and social determinants of health (SDoH) data, is crucial.
Flexibility: Due to shifting use-cases and organizational goals, users need to be able to create seamless additions, alternations, and expansions to existing data groupings based on the relevant characteristics, such as clinical diagnoses, service lines, physicians, hospitals, ambulatory surgery centers (ASCs), skilled nursing facility (SNFs), inpatient rehabilitation facilities (IRFs), and social determinants of health (SDoH). The software should have an easy-to-use user interface (UI) and be able to provide a multitude of care groupings to assess total annual care, event-triggered care episodes, and time-based care.
Transparency: In value-based contracts, transparent and clearly defined clinical data groupings are critical for attaining providers' willing participation. Grouper software is most trusted when there is transparency in definitions, inputs, outputs, and methodologies are rooted in evidence-based medicine and population health analytic methods. Transparency and standard definitions help safeguard that the value-based contract (VBC) measures providers fairly, motivates the right behaviors, and appropriately aligns care interventions to the intended outcomes.
Actionability: Relying on standalone grouper software or using multiple opposing vendors for varying use cases can result in organizational waste and blind spots. Partnering with a cloud-based insights platform with built-in grouping technology and software can unlock on-demand, enterprise-wide intelligence.
Understand the stakeholders and each use-case application

Grouped data can be used for multiple use cases and applications. The Centers for Medicare & Medicaid Services (CMS) has spearheaded the utilization of episode grouped data for its value-based care programs and alternative payment models (APM). However, they can also be applied to pricing and payment, network optimization, risk adjustment, research, supply chain management, clinical interventions, and patient decision support.
For the optimal implementation of grouped data, it is necessary to understand the use case, including why and how the grouped data will be applied, all stakeholders, and the impacted patient-physician population. Decision-makers should seek integrated software solutions that can solve all or most existing use cases across the organization. An effective grouper technology consolidates multiple use-cases, maximizing ROI and ensuring efficient business processes.
For example, the ability to benchmark the performance of various providers such as hospitals, ambulatory surgery centers, and physicians enables actionable insights for multiple use cases such as performance improvement, value-based contracting, and network design. As a result, effective grouper technology should have a comprehensive library of care groupings and metrics for enterprise-wide insights on care value.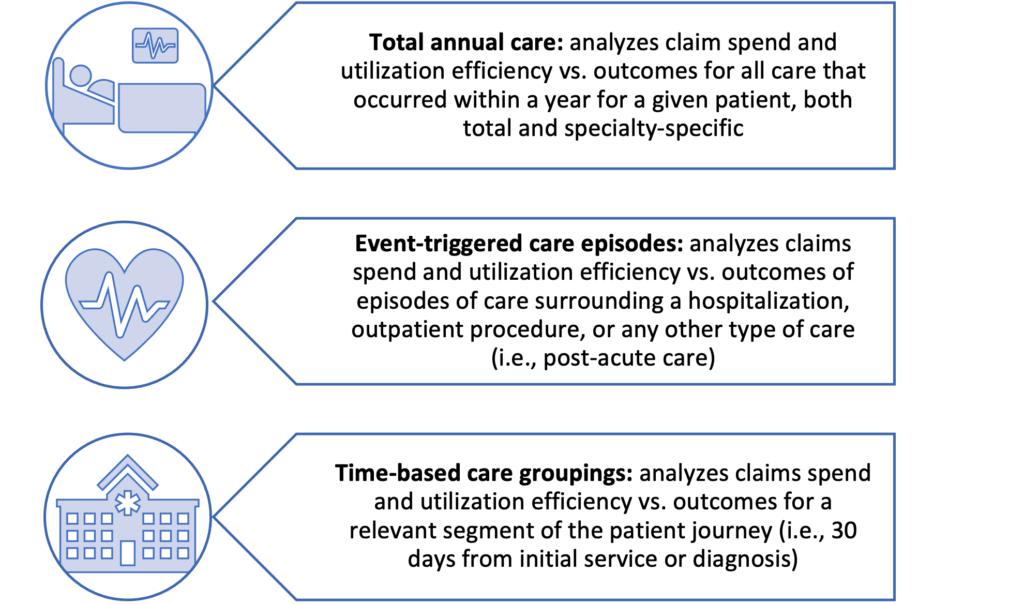 Clarify's Care Grouper (CCG) technology is the most precise in the industry because it draws upon one of the largest datasets in healthcare. It can benchmark the performance of any provider (e.g., hospitals, ambulatory surgery centers, and physicians). With machine-learning precision, the Clarify Atlas Platform maps over 300 million patient journeys, includes 400+ patient-level social determinants of health insights and offers a library of 200+ UI-configurable care groupings.
Click here for a digital copy of Dr. Ines Maria Vigil's guide on population health analytics. Dr. Vigil, MD, MPH, MBA, is the SVP and GM of Provider Solutions and a Medical Lead of Payer Solutions at Clarify Health.