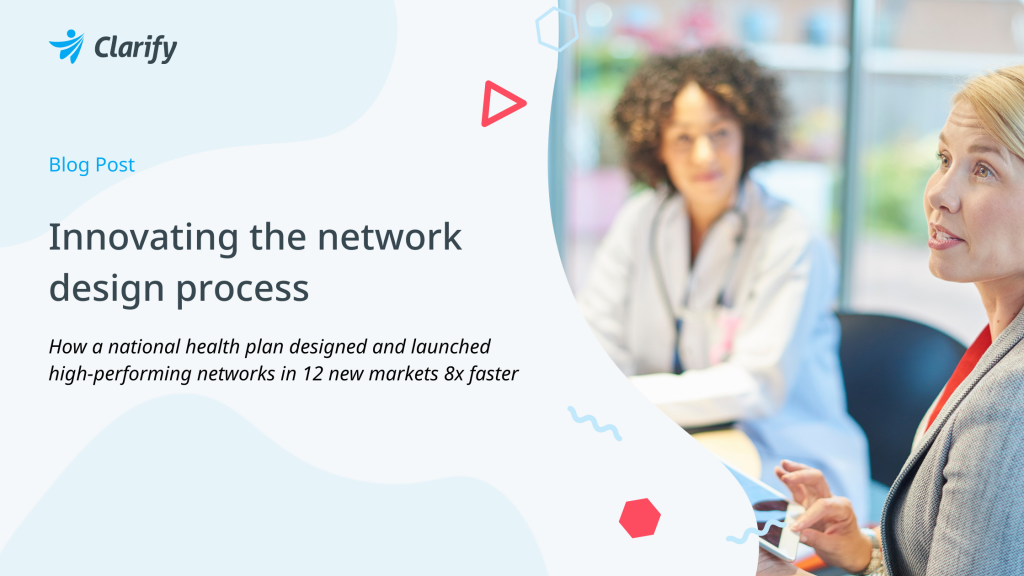 Network design is of central importance to health plans. An efficient and effective network must be competitive to attract members and retain them by meeting their needs with high-value providers. While the health insurance industry has created new provider network models aimed at reducing health care costs and improving quality, there has been almost no innovation in how teams approach the network design process.
Traditionally, provider network teams have prioritized speed to market relying on insufficient, disparate data to select providers and design their networks. Network optimization has been a trial-and-error exercise, often taking 12-24 months to launch and sometimes taking even longer to understand the impact of network changes and make evidence-based decisions.  
One large national health plan had identified Medicare Advantage (MA) as a key growth sector and was looking to expand into 12 new markets. They needed to answer these questions:
How do we build geography-specific, high-performing networks at scale?

How do we select the best providers?

How do we optimize for member experience, quality, and efficiency?
By partnering with Clarify, they were able to retire their spreadsheets and cumbersome analytics tools and leveraged our cloud-based analytics software, Clarify Networks, to dynamically map and modify geographic parameters, add and remove PCPs, specialists, and facilities, and instantly predict real-world performance pre-launch. They now had the insights needed, such as case-mix adjusted benchmarks and the ability to compare competitor network decisions side-by-side, to design and launch MA networks in 12 new markets 8 times faster.
Read the full case study to learn more about their success.