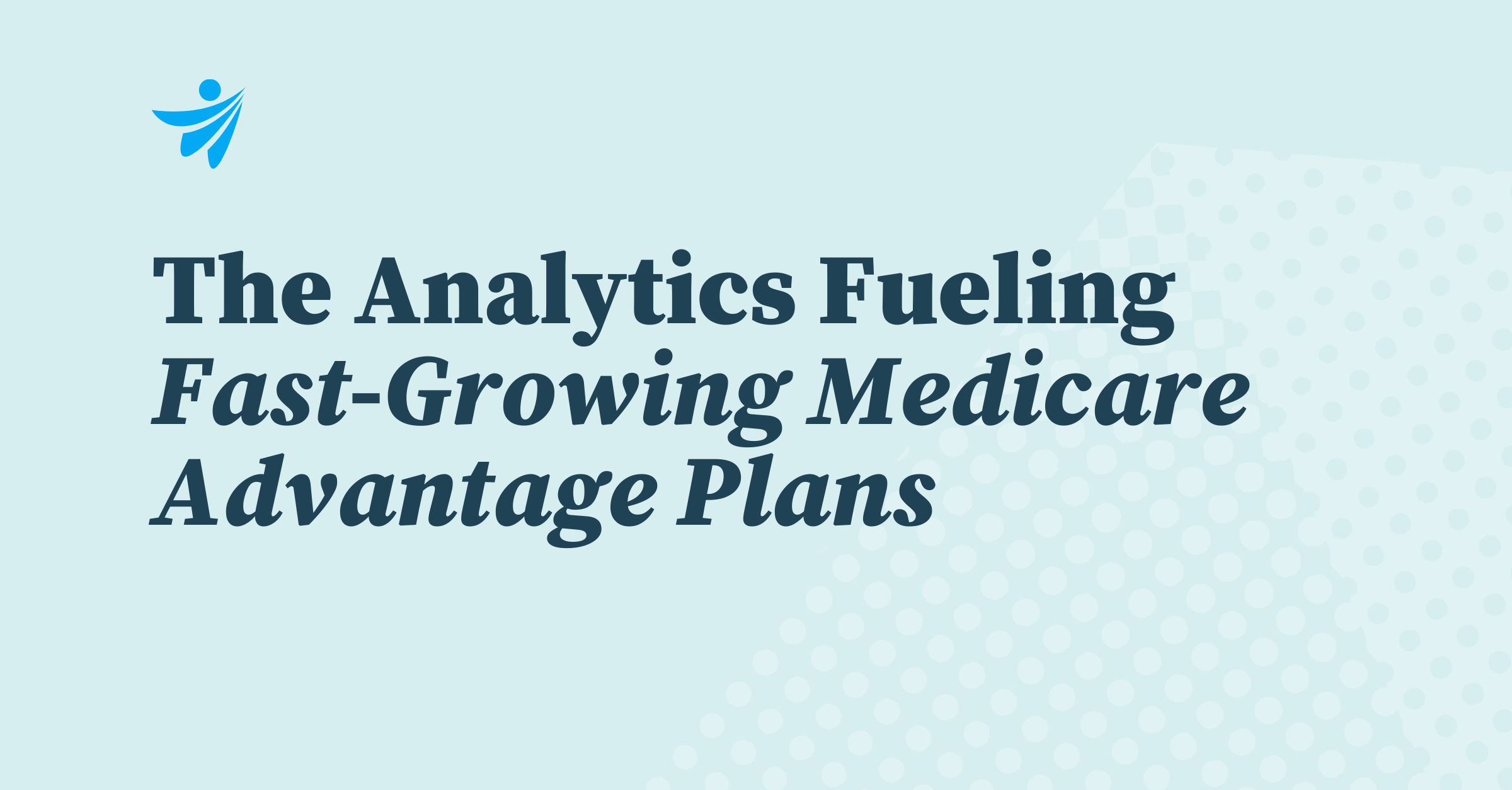 Medicare programs have skyrocketed in importance as the U.S. population has steadily aged. As millions of Americans face the choice of Original Medicare or Medicare Advantage each year, enrollment in Medicare Advantage plans is accelerating at record rates. Medicare Advantage enrollment grew by 9.6% in 2021, while Original Medicare enrollment fell by 2.6%. Aetna, Centene, and UnitedHealth Group currently lead the market with the most year-over-year growth. And enrollment rates in Medicare Advantage startups like Devoted Health continue to grow faster than the market.
In 2022, there was an 8% increase in the number of Medicare Advantage plans available to consumers, further heightening the high-growth, competitively surged market. With health plans competing for the same national and regional members, differentiation and speed to market are key. Health plans are racing to optimize their existing Medicare Advantage networks and launch in new markets to accelerate membership. But breaking into new markets and sustaining expansion poses many challenges. Medicare Advantage businesses need a deep understanding of provider performance to maximize network quality, efficiency, and Medicare star ratings.
On top of operating in a competitive market, Medicare Advantage plans are heavily regulated. The federal regulation caps out-of-pocket limits for Medicare Part A and B services. The Centers for Medicare & Medicaid Services also impose financial incentives and penalties on providers and health plans to maintain standards in quality of care. These plans are highly member-driven, with benefit structures, pricing, marketing, and members experience being vital. These qualities necessitate that Medicare Advantage plans design high-performing, high-quality networks — yet evaluating providers, particularly in new markets with limited historical visibility, is challenging.
Here's how the most innovative Medicare Advantage plans are accelerating enrollment
Traditionally, health plans launched Medicare Advantage networks with limited insights about provider performance and therefore had minimal understanding of their network's expected performance prior to launch. As a result, plans would often focus on adding providers to their networks based on whether they met the Medicare Advantage adequacy requirement. And after networks were launched, it would take years before in-house analysts could collect enough data to assess network performance, often requiring consultants to help make sense of the disparate and non-uniform data. These insight gaps, alongside continuously changing social and clinical needs of members, made Medicare Advantage networks challenging to build, launch, and sustain.
Several of the most successful Medicare Advantage plans are gaining a competitive edge by using on-demand network analytics to expand their footprints. Here are three stories about national and regional health plans that have boosted competitiveness, accelerated time to market, and saved analyst time using Clarify Networks, an on-demand software for network design, management, and comparison.
A national health plan boosts competitive overlap to 70% within 12 months
The strategic priority for one national health plan, offering Medicare Advantage networks to 48 million beneficiaries across 36 states, was to increase its 5-star rating and improve its competitive overlap. They leveraged Clarify Networks' precise provider performance benchmarks and competitive network intelligence to design over 900 Medicare Advantage networks, add over 100K providers, and increase competitive overlap to 70% — within 12 months. Their Medicare Advantage business grew 26% year over year as they entered 327 new counties and three new states: Massachusetts, Nebraska, and Oklahoma.
A national health plan launches in new markets 8x faster
Another health plan scaled its Medicare Advantage business, increasing geographic presence by nearly 30% in 2022. It typically took them 24 months to launch a new Medicare Advantage plan, but with Clarify Networks, they entered 12 new markets in just three months — 8x faster than expected. They used the software's inside-out data and insights to precisely understand provider performance in new markets and calculate expected network performance as they modeled the network design. They expanded into 108 new counties and three new states: Connecticut, Oregon, and Washington. The efficiency gains of on-demand software saved over 1,000 analyst hours.
A regional health plan saves analysts hundreds of hours
A regional health plan had a strategic goal to expand into 16 new markets within a year and reach 6.9 million Medicare beneficiaries in 2023. Their prior year Medicare Advantage growth didn't meet their forecasted target. So they turned to Clarify Networks to help meet this 2023 target and instantly identify high-performing providers for their networks, saving their analyst team hundreds of hours.
For a more in-depth look at innovative approaches to network expansion, watch this AHIP webinar, "How to break into new markets with advanced analytics" to hear from Rajesh Shrestha, President, New Markets and Chief Business Officer, Alignment Healthcare.