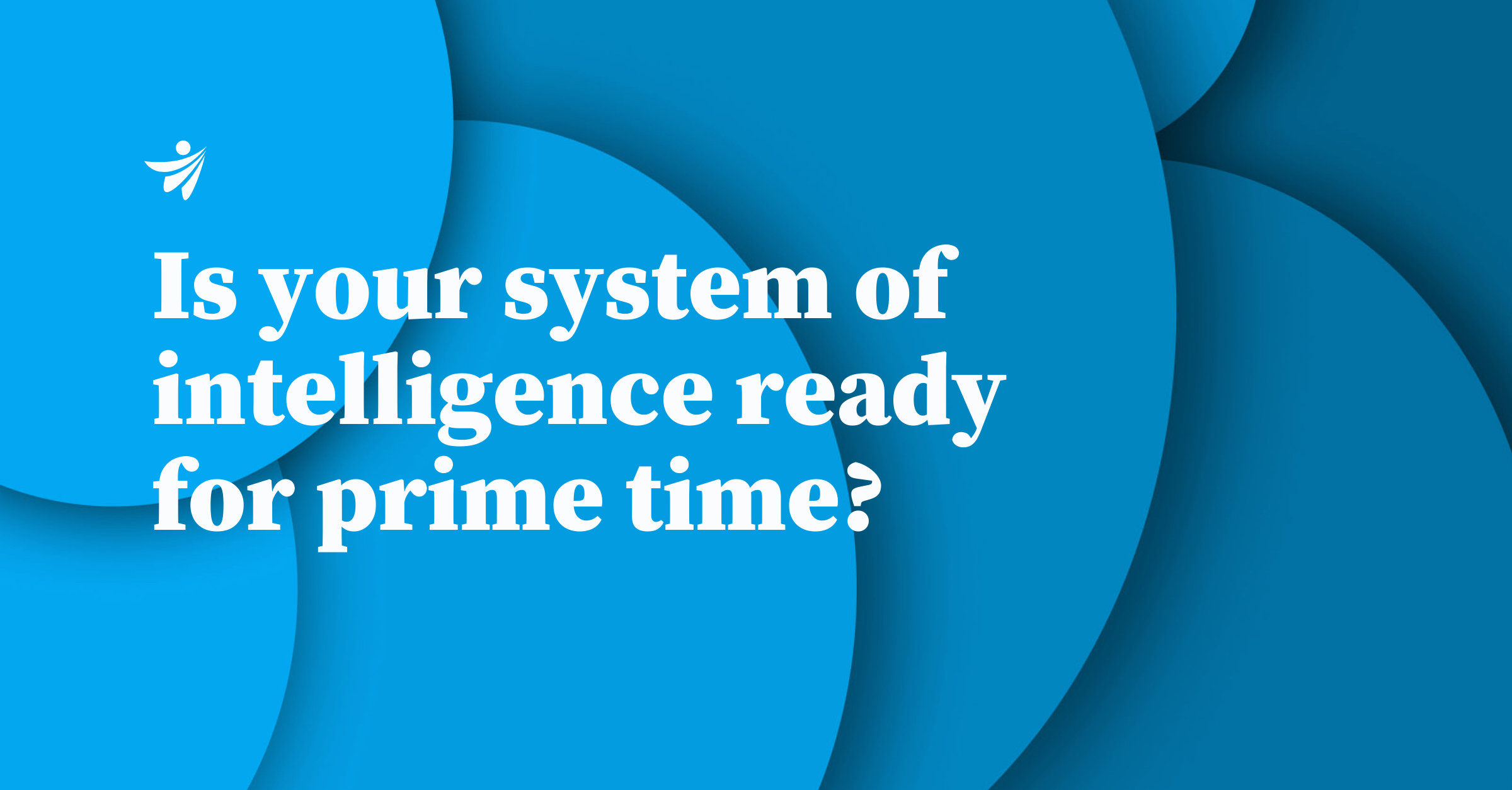 The pandemic underlined the industry-wide urgency to modernize the nation's health system infrastructure and the necessity to adopt value-based contracts to improve outcomes. Systems of intelligence are poised to drive the industry into greater efficiency — delivering insights for better data-based decisions that legacy systems of records are unable to achieve.
Systems of intelligence are purpose-built with machine learning (ML) and artificial intelligence (AI) and hold the power to predict patient outcomes, personalize medicines, support clinical decision making, and establish real-world evidence. They rely on systems of record that are complete, usable, and interoperable, to During the HIMSS 2022 conference, Jean Drouin, MD, CEO of Clarify Health, Andrew Sorenson, Chief Analytics Officer of Castell, and Vijay Venkatesan, Chief Analytics Officer of Horizon Blue Cross Blue Shield of New Jersey (BCBSNJ), held a panel discussion on their investments in systems of intelligence. The industry leaders discussed what their systems of intelligence look like, the layers that make up their tech stack, the major analytic investments they made in 2021, and their top analytic priorities for 2022.
What investments are healthcare providers and payers making to advance their system of intelligence in 2022?
Historically, healthcare has been reactionary, with payer and provider organizations focusing resources on addressing what has already happened. Dr. Drouin stated the necessity of systems of intelligence by underlining the limitations of traditional business analytics applications like Tableau in providing insights for meaningful action. Dr. Drouin asked the panelists to describe the major investments they have been making in analytics and insights.
Castell, an Intermountain Healthcare company, manages about $4 billion in value-based contracts and value-based care arrangements. Sorenson described how the reactive nature of in-house analytics led to limited capabilities that impeded strategic planning. In 2021, Sorenson made substantive investments to scale Castell's data science capabilities and transition to the cloud. Sorenson, who is accountable for all of Castell's data analytic strategy, explained that he increased the department budget, grew the department from 18 to 66 employees, and added people with product management, UI and UX, machine learning, and MLOps engineering expertise.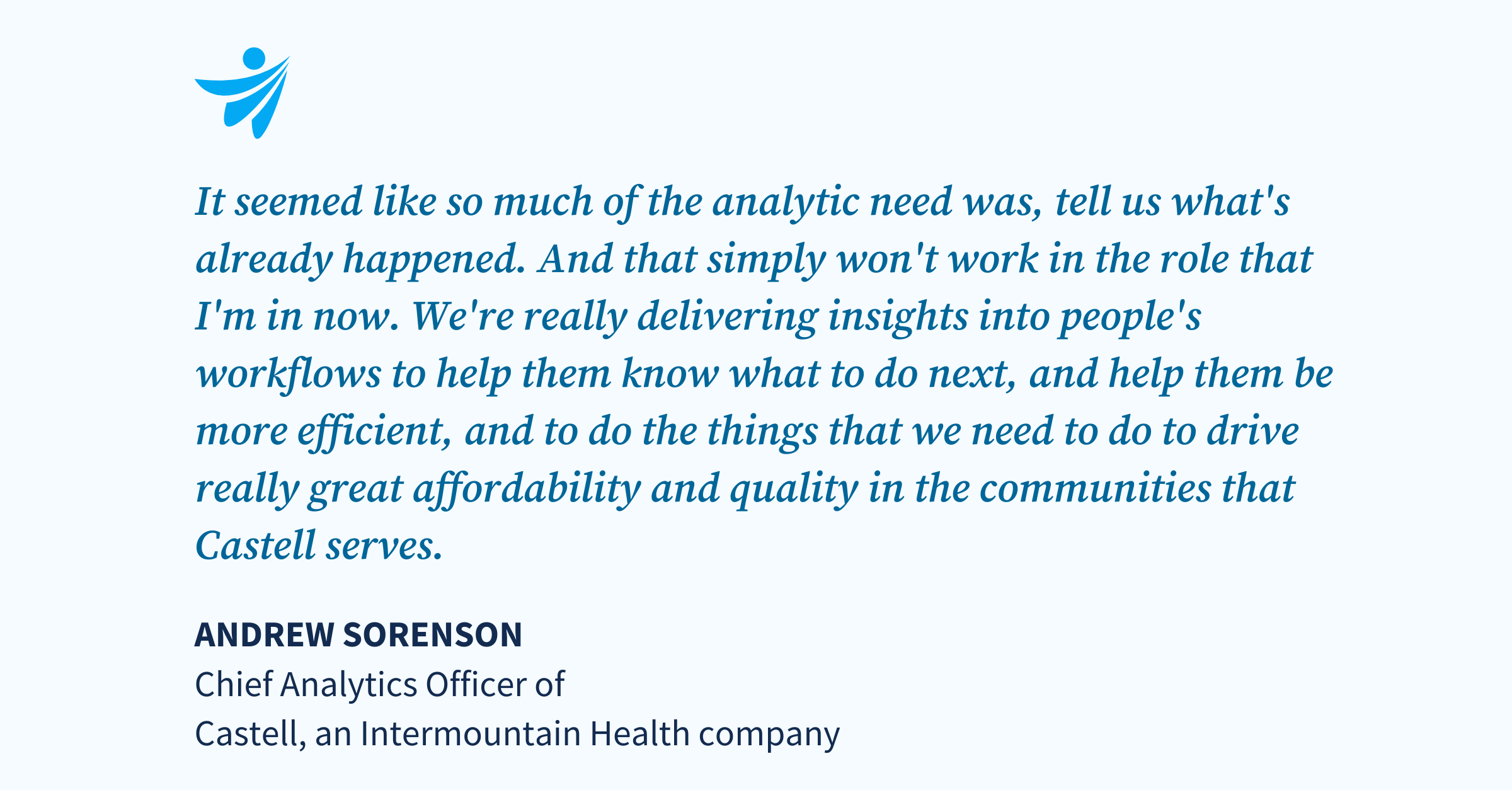 Sorenson also prioritized incorporating social determinants of health (SDoH) for actionable insights. Castell designed an SDoH-focused care coordination function that focused on mitigating the impacts of food insecurity. Sorenson explained that transitioning towards a product-centric mindset is going to be an important shift for technology and analytics teams. He explained that this shift includes adopting enterprise-wide systems of intelligence and "increasing the sophistication of the way that we're able to build ML tools and apply AI in our products so that they all get better." Castell's focus for 2022 has been on partnerships and implementing healthcare analytics products for their use cases.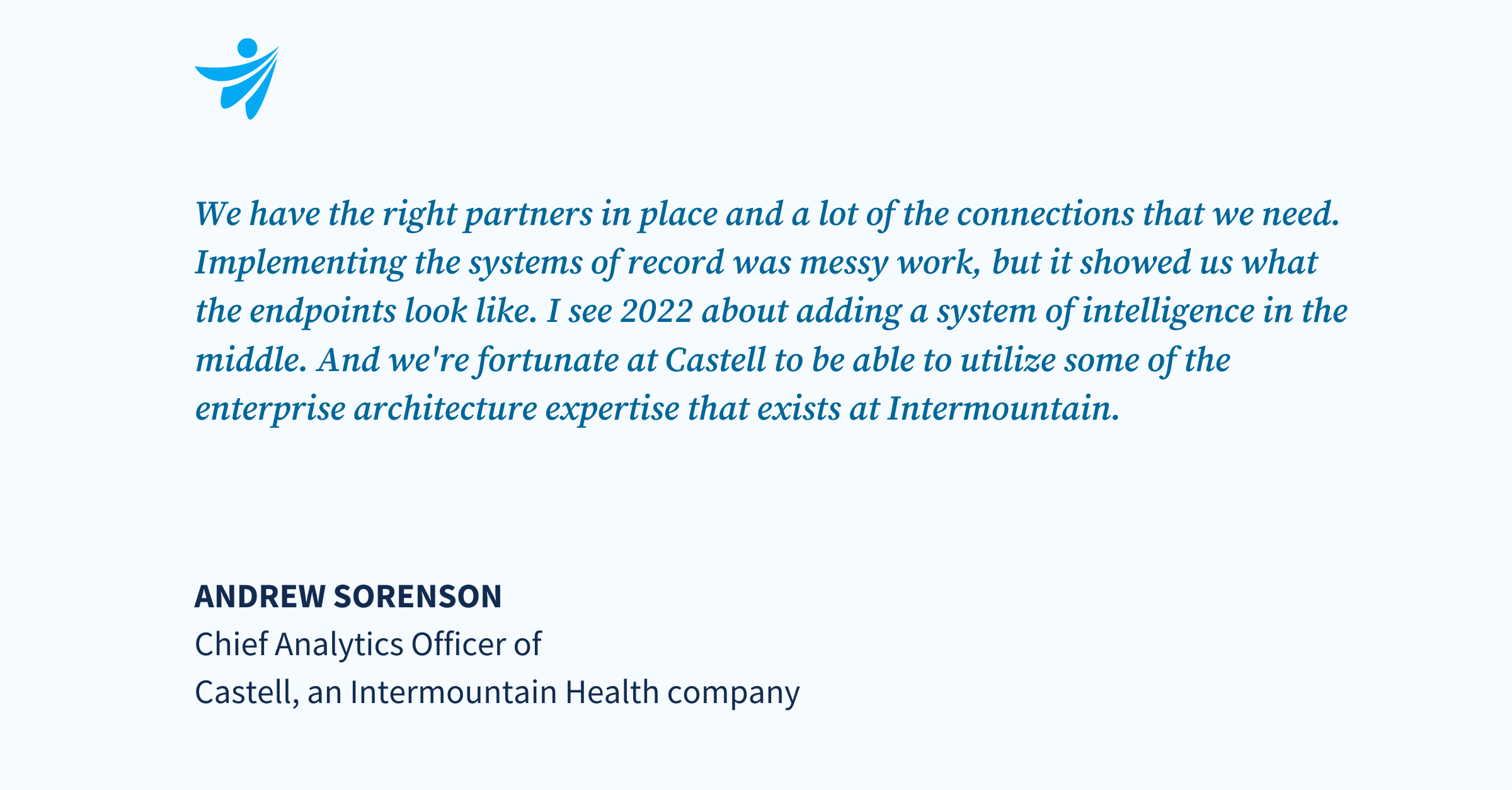 Likewise, Venkatesan illustrated how the pandemic exposed the limitations in their analytics capabilities. Venkatesan described that his role as a chief analytics officer for a single state health plan is figuring out how to look at the world of data and get insights for meaningful action. He explained that this purpose led him to ask: "Is the technology stack that all of us are using (or have within our four walls) adequate to make data useful and generate insights with it?" When the pandemic hit, the organization was prompted to increase data science investments because they had a multitude of questions about the pandemic's impact and outcomes and needed greater analytical capabilities and speed to insight. This also prompted their strategic prioritization of a system of intelligence.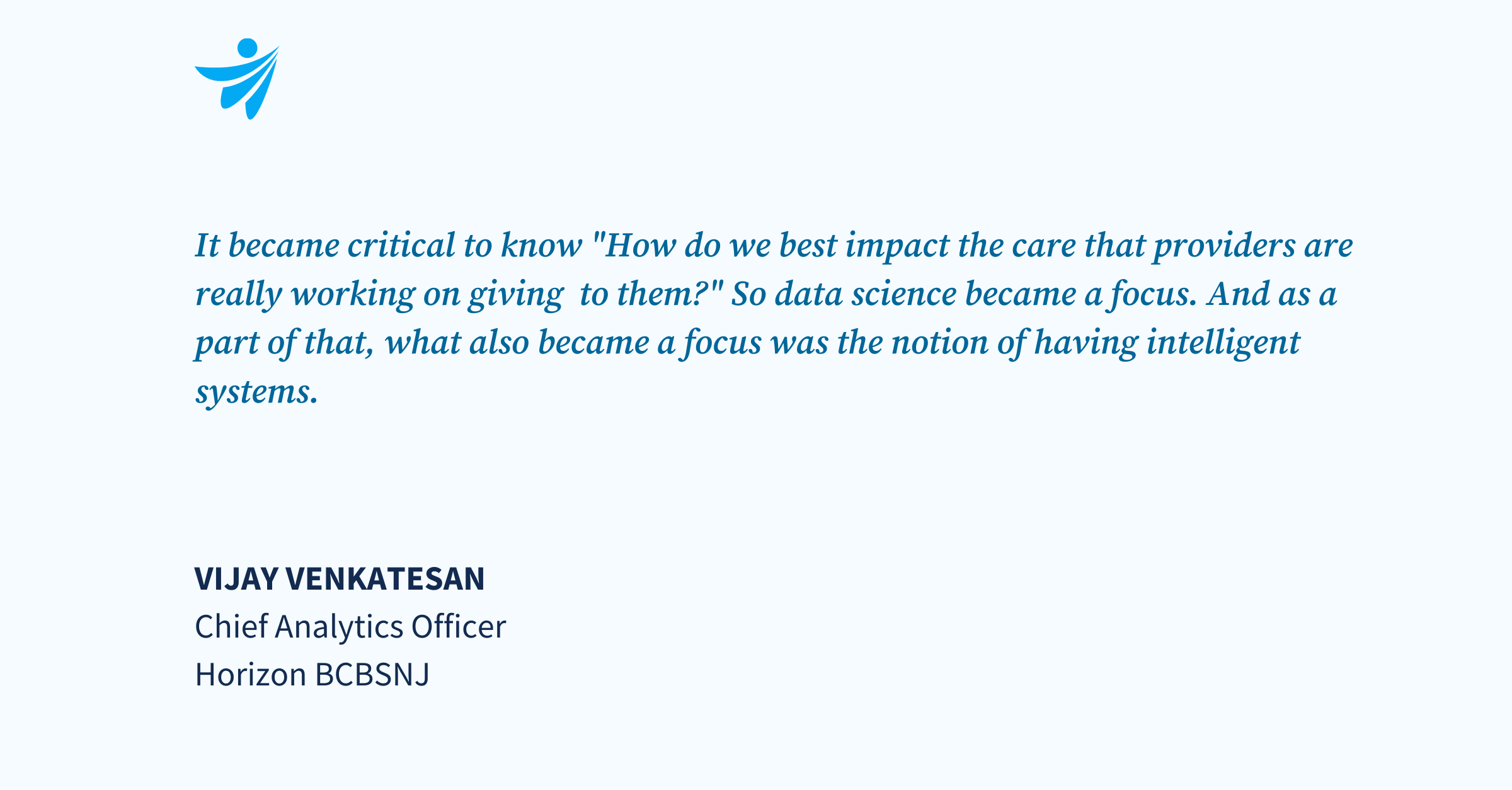 As described by Venkatesan and Sorenson, chief analytics officers are prioritizing data science and intelligence systems that can deliver actionable insights for better outcomes. This year, they have made investments in scaling in-house analytics capabilities and adding intelligence layers that incorporate social determinants of health (SDoH) insights. However, an effective system of intelligence includes human capital development, training, data, and infrastructure.
What does a high-performing system of intelligence look like?
Dr. Drouin asked Sorenson and Venkatesan to share their take on effective systems of intelligence. According to Venkatesan, a system of intelligence isn't just adding an AI/MI predictive model to your organization's analytical capabilities. He explained that the utility of a system of intelligence is embedded in its ability to deliver actionable insights, provide multiple use cases applicability, and offer simplified distribution of insights to key stakeholders.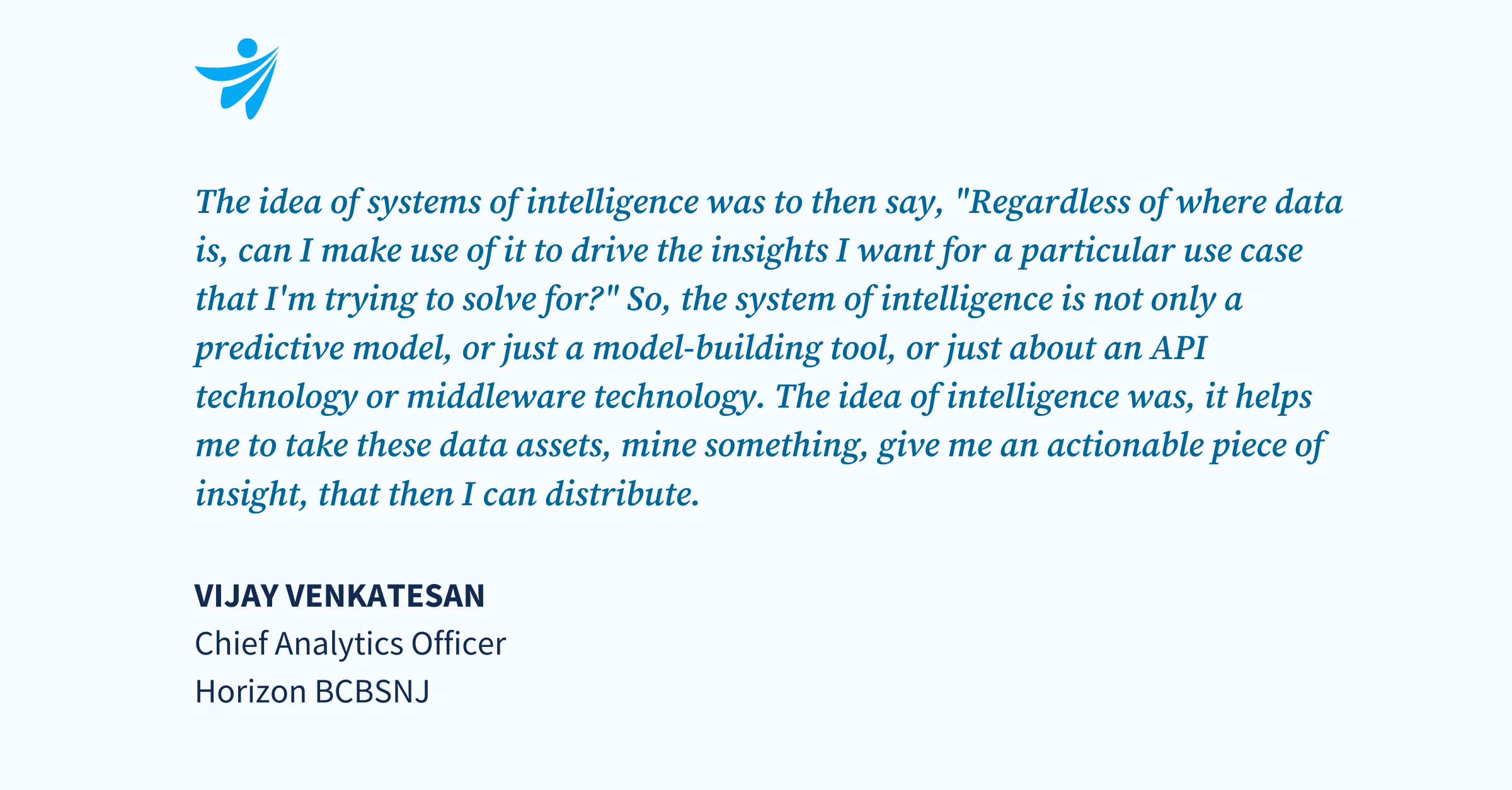 Horizon BCBSNJ selected Clarify to become the building block for their system of intelligence ecosystem. Horizon BCBSNJ considered the possibility of building a system of intelligence. But given their focus on value-based arrangements, they needed a high-performing system that could distribute the right information to create stronger partnerships with provider partners in the community, delivering insights to improve outcomes and offering transparency into contractual obligations to nurture trust. Venkatesan described the core components of a system of intelligence as its ability to deliver actionable, usable, and simplified insights for patient and physician outcomes. For Venkatesan, this meant adding an "intelligent layer" to their analytics capabilities by adopting an AI/ML partner to build models, distinguish between measurements, assess ROI, and incorporate data on social determinants.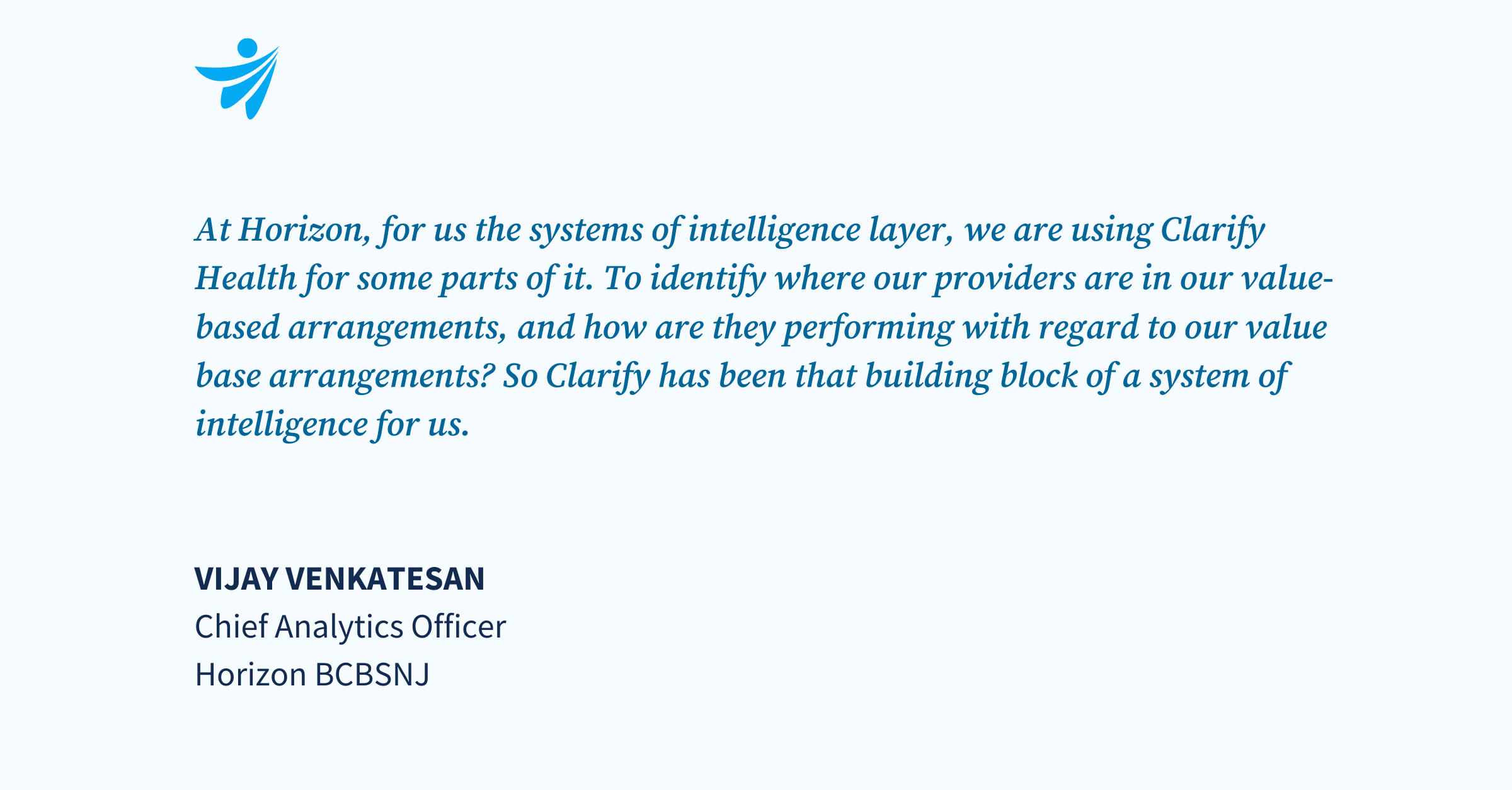 Sorenson explained that the accuracy of data science and AI/ML models and data governance for intelligent systems is vital. Organizations need high visibility into algorithms logic. And the people using, generating, and applying the insights need to be adept at ensuring the algorithms don't create or amplify bias. He explained that it's important to "train people the right way and figure out a way to get that training to everyone involved, because attribution models, for example, can have counterintuitive results." Data governance and bias-free algorithm are necessary and critical to supporting the advancement of health equity.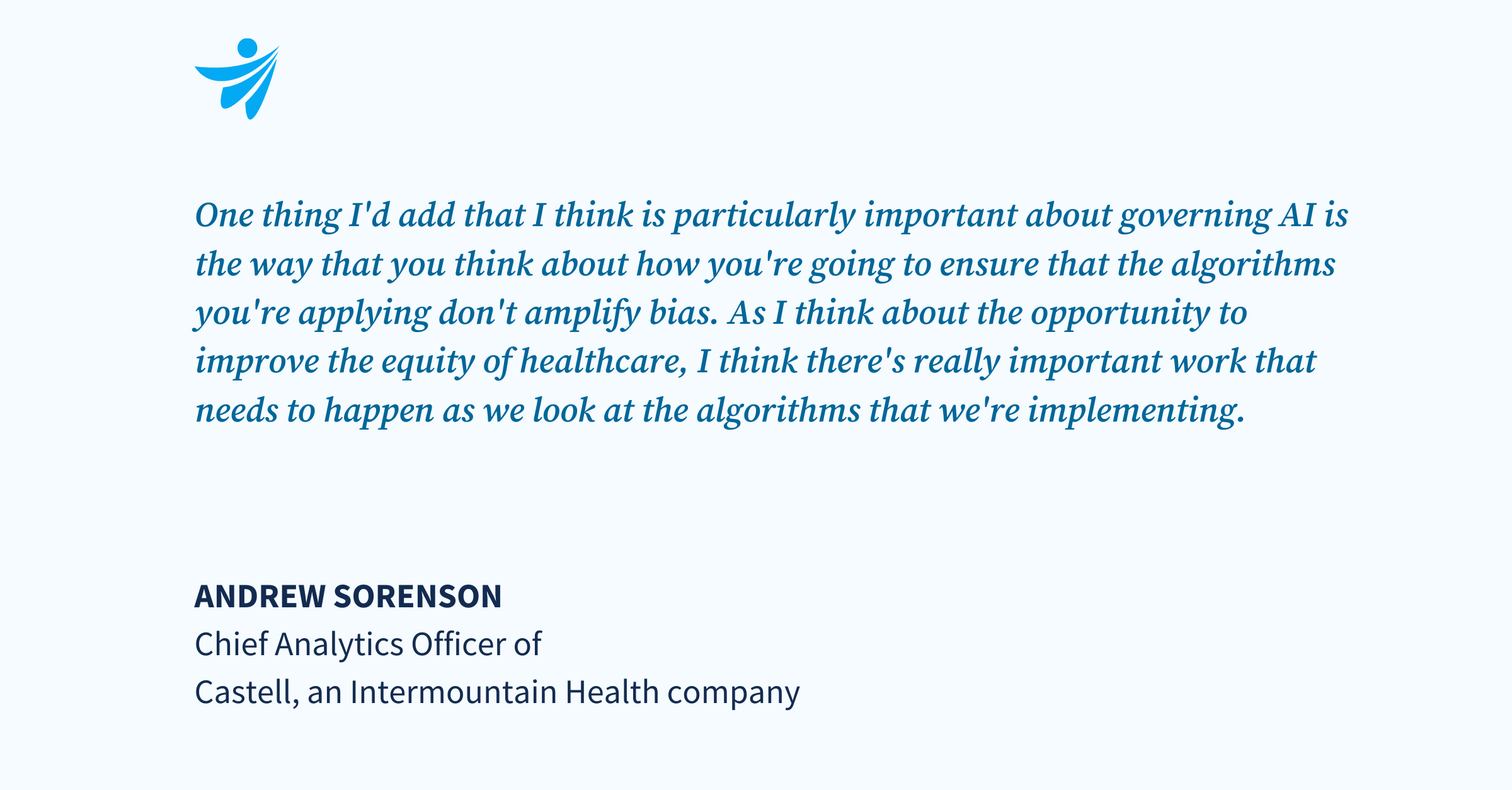 Dr. Drouin explained that organizations need to be realistic about their in-house financial, analytics, talent, and infrastructure for building an evolving AI/ML system. The utility of systems of intelligence is embedded in its purpose-built aptitude to deploy effective grouper technology and serve insights for a wide array of business use cases. Dr. Drouin explained that an intelligence system should be able to personalize insights across various stakeholders. Sorenson agreed, stating that the delivery and presentation of insights are critical for actionability.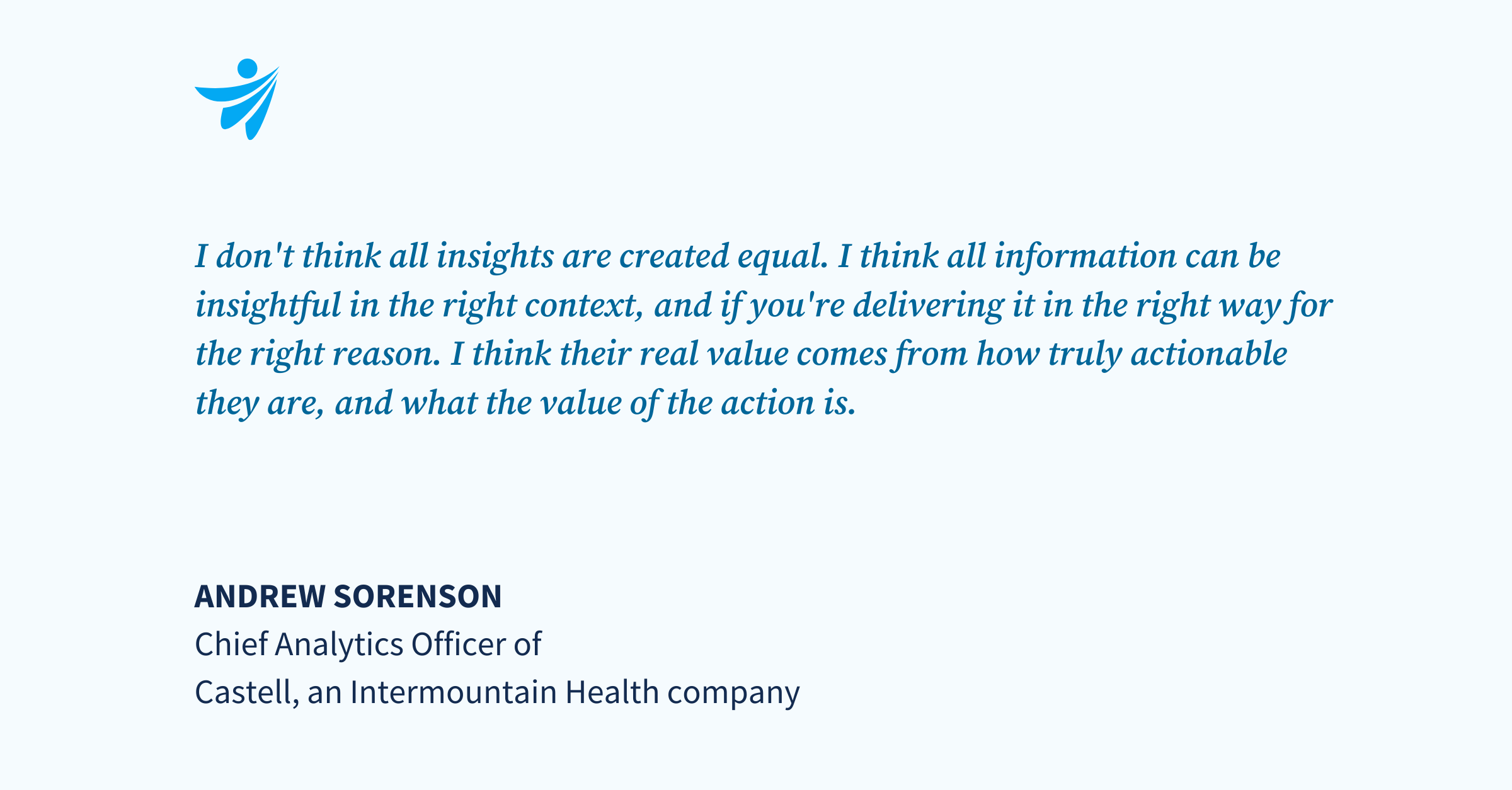 The role of the chief analytics officer is transforming into chief insights officer with many scaling data science investments and prioritizing investments in systems of intelligence. Systems of Intelligence bolster thinking, augmenting decisions with evidence for better outcomes and strategic initiatives. They can also support provider-payer value-based arrangements by aligning incentives and delivering transparent and trusted insights into performance and payments.