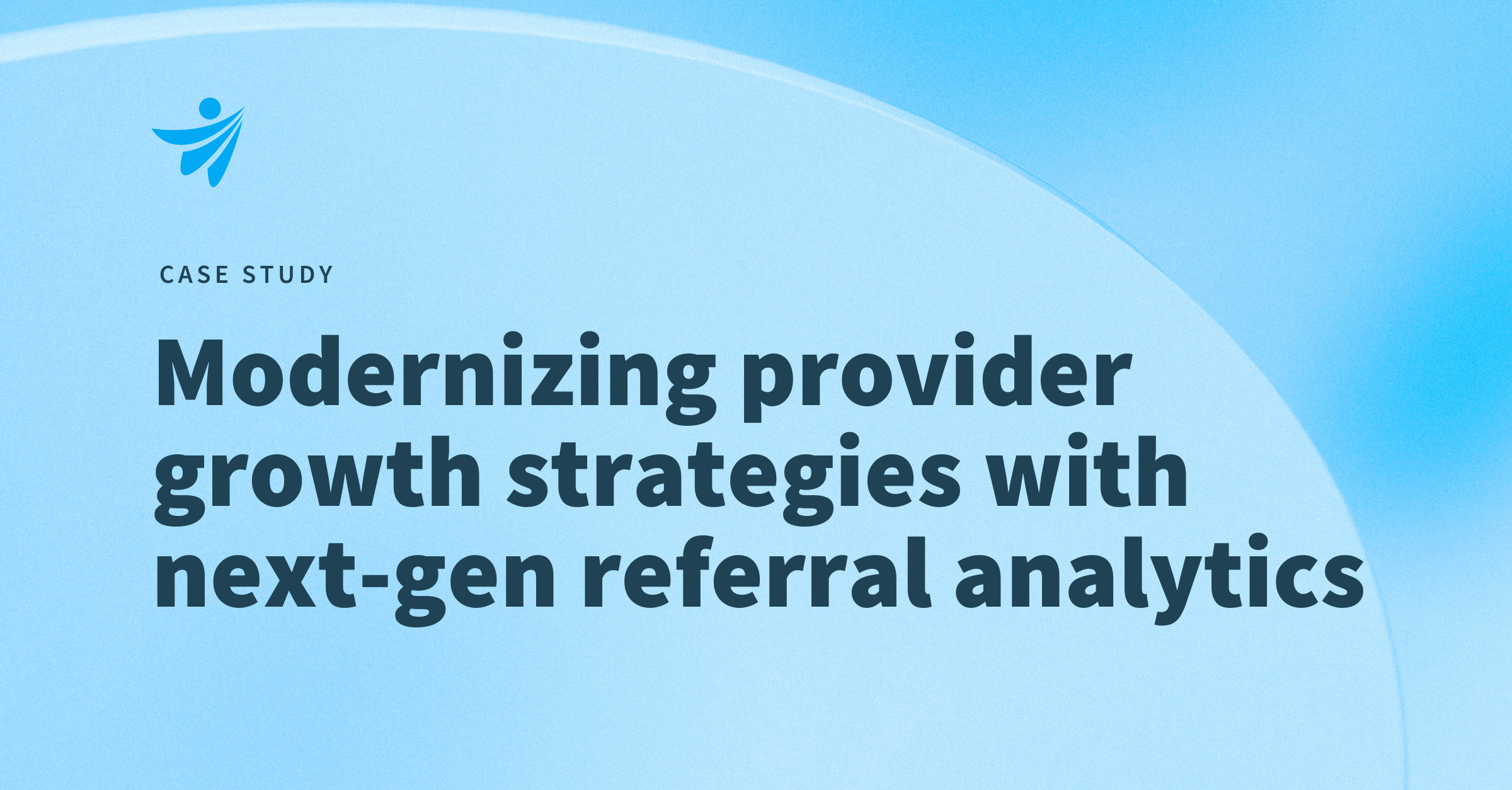 Health systems and provider groups need robust growth strategies to thrive in uncertain times. Improving referral patterns and identifying areas of opportunity to align physicians can maximize volume growth. However, to achieve growth goals and understand what is driving referral volume in- and out-of-network, providers need actionable insights. With the right insights, providers can evaluate and prioritize physicians for alignment, identify opportunities to redirect out-of-network referrals back in, and strengthen physician engagement.  
Hackensack Meridian Health (HMH) is one of the largest, most comprehensive integrated healthcare networks in New Jersey. One of their key priorities is to invest in growth by improving physician alignment and ensuring strong network integrity. HMH wanted to evaluate patient flow across their system, but they did not have the granular detail needed to answer business questions, such as "what types of procedures are driving patients out of network?"
To meet their market share goals, HMH deployed Clarify Referrals, a cloud-based analytics software. By partnering with Clarify, they were able to retire their time-consuming spreadsheets and leverage the power of Clarify's self-service analytics to pinpoint opportunities to grow their business. They now have transparent and actionable insights into how they can increase in-network referrals, prioritize physicians to grow referrals-related volume, and improve physician engagement.
Read the full case study to learn more about their success.