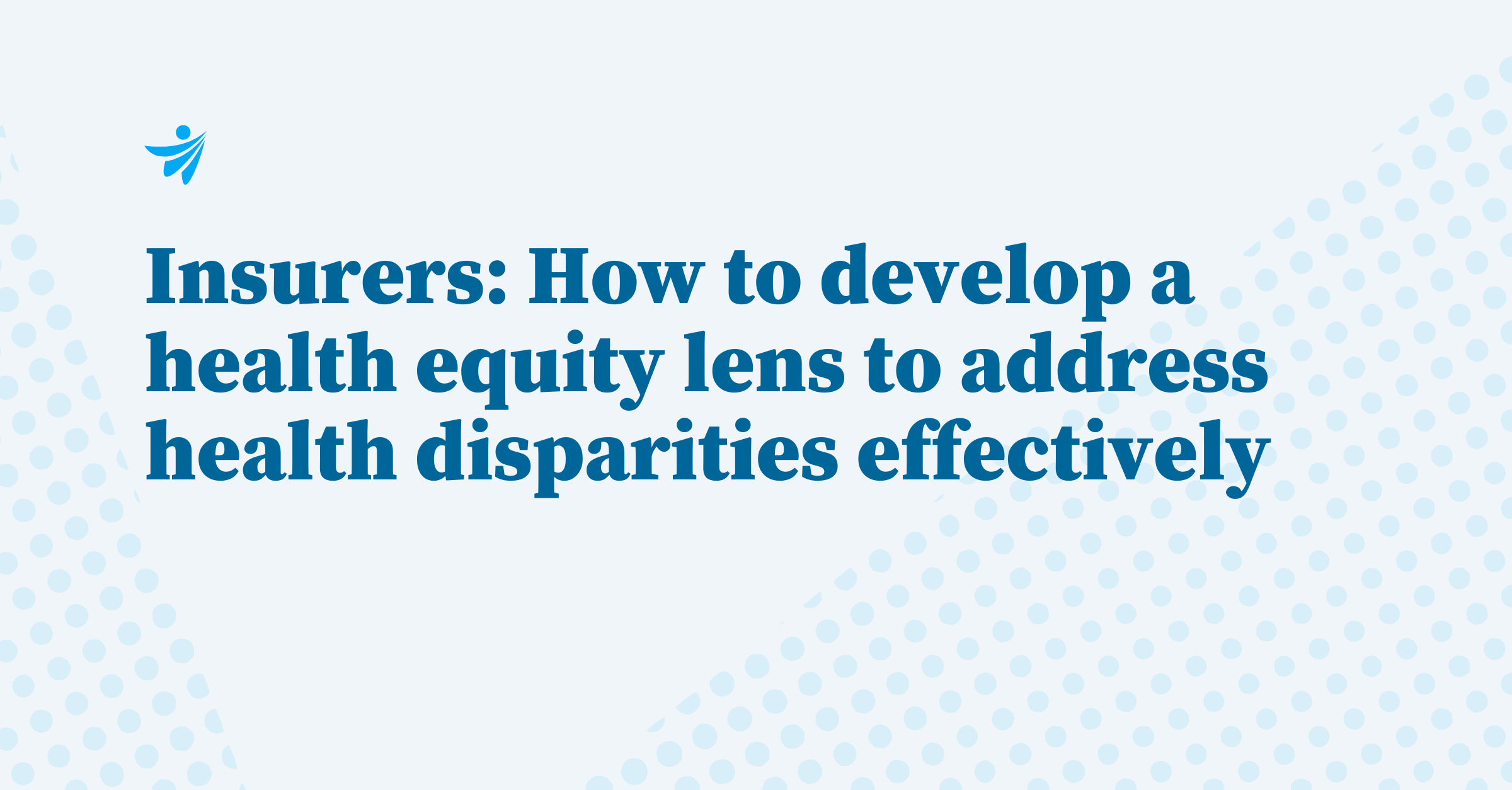 By: Stephanie Finch, Executive Director, Transformation & Performance, Clarify Health
At the recent AHIP conference in Las Vegas, I joined thousands of payer executives, insurance industry experts, policymakers and thought leaders for three days of thought-provoking discussion around the issues and trends facing our industry.
I always come back from conferences feeling energized (especially since so many are back to being in-person!), but a particular theme at this year's conference got me even more excited: health equity. Not only is this a financial issue facing our industry, but more importantly, we have a moral imperative to take action.
According to the National Academy of Medicine, 80 percent of health outcomes come from social factors (health-related behaviors, socioeconomic factors and environmental factors), versus medical care. During the conference, Djinge Lindsay, director of public health at CareFirst BlueCross BlueShield, brought these statistics to life. She talked about the meaning of the phrase "health equity." She described it as an opportunity for people to attain their optimal health. Even though that doesn't look the same for everybody — we all deserve an equal opportunity to be healthy.
Especially after COVID-19, this opportunity for equity needs to come into focus. Here are a few ideas from the conference that inspired me — and I hope they do the same for you.
Invest in underinvested communities

Insurers need to consider making an upfront investment that can get an underserved community on an even playing field. For example, when screening for social risks, a "warm handoff" isn't enough. What has a provider gained if they screen someone, but know the person suffers from housing insecurity? Or refers them to a local organization, but the waiting list is more than a hundred people long? Even though screening and identification are important, insurers have an opportunity to join together with community organizations to figure out how to invest in the community. That way, insurers aren't just making things better for a particular screening pilot but making things better for the entire community.
Leverage community partners
Nebeyou Abebe, senior vice president of Social Determinants of Health for Highmark Health, talked about how his team's business strategy is built around community health. By working with community benefit organizations (large employers, foundations and government institutions), Highmark Health has identified 14 high-priority communities where they'll do a thorough assessment to understand the population's needs. Abebe described how the company's business model had moved away from the purely medical model to a biopsychosocial model, which integrates social, physical and behavioral health to deliver care to the whole person.
He believes this patient-centered approach can improve health outcomes and reduce costs. This belief is coming to life with a faith-based nonprofit organization Highmark Health partnered with to reach underserved community members in Philadelphia. "Many people, particularly the most vulnerable — and communities of color — don't trust the health care system," Abebe says. "That's why we leveraged a partnership with Project Destiny to help create a bridge into the community." Highmark Health has funded many community health workers to go door-to-door and ask people what they need, such as food, medicine or transportation. So far, the health workers have canvassed more than 7,000 households and connected people to local resources, a wellness center and referrals to Allegheny General Hospital. As a result, instead of being a one-time engagement, health workers are building trust and credibility within the community.
Lean into actionable data

How can we bring all these ideas to life and drive meaningful change? The theme I heard throughout the conference was the need for better data. Not necessarily more data, but data that paints a picture of a patient's holistic journey, including SDOH factors. And this data needs to be actionable, available on demand and current. With these types of insights, payers can develop more effective patient engagement and outreach strategies that will improve outcomes at the individual and population levels. This will help drive change needed to advance health equity for all.
To learn more about Clarify's next-gen applications of SDoH insights for health plans, click here.