A nonprofit cancer and research center that is one of only 53 National Cancer Institute-designated Comprehensive Cancer Centers, wanted to identify referral patterns for primary care physicians (PCPs) and specialists in their market to have more productive, data-driven conversations with physicians about their referral patterns.

Although their brand is well-known and respected for cancer treatment, they saw an opportunity to expand and diversify their physician list for referrals and align with high-volume specialists outside of oncology.

Using Clarify Referrals, an on-demand analytics software, the cancer center strategy team expanded their targeting from PCPs and oncologists to additional specialties with high volumes of oncology referrals.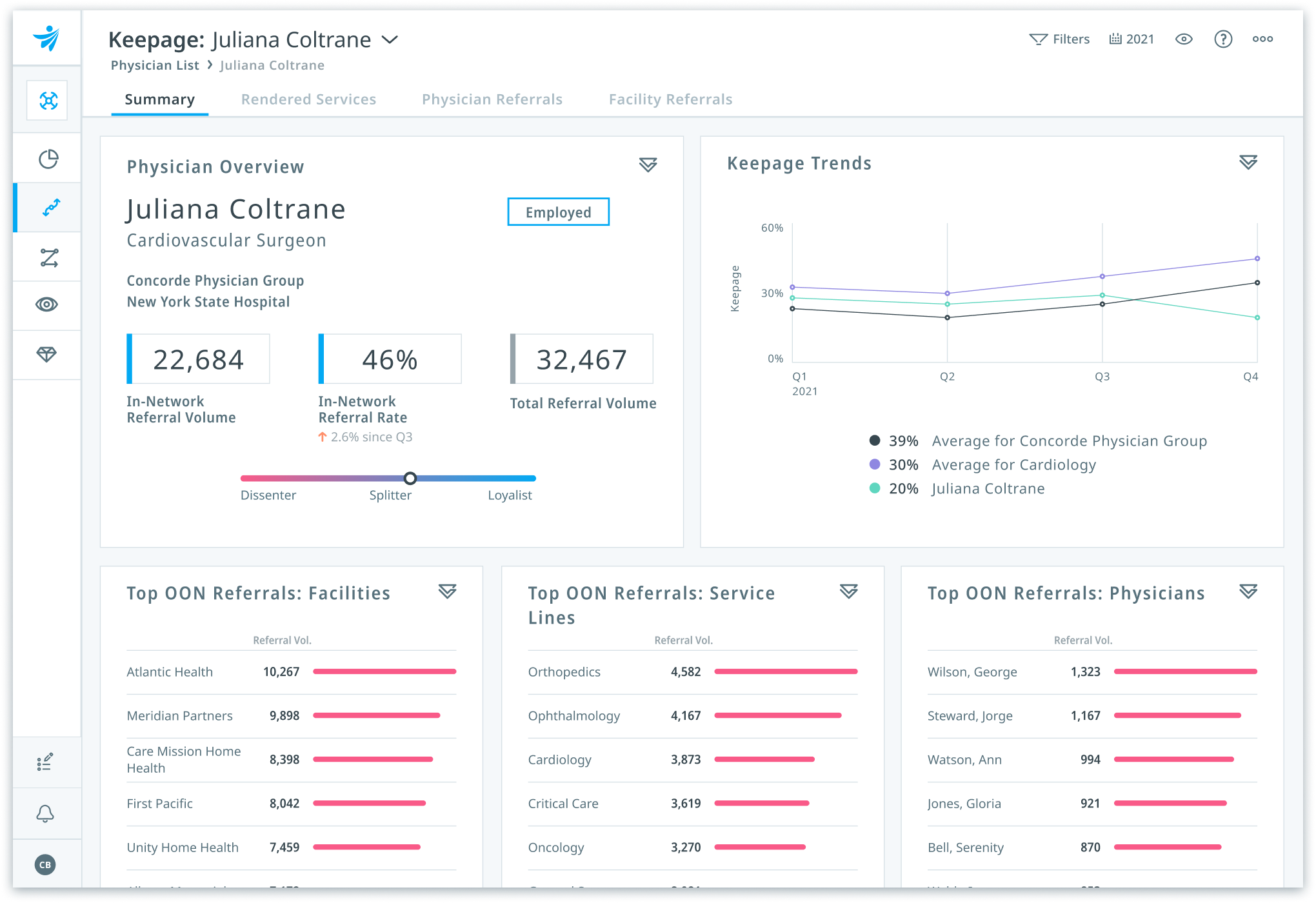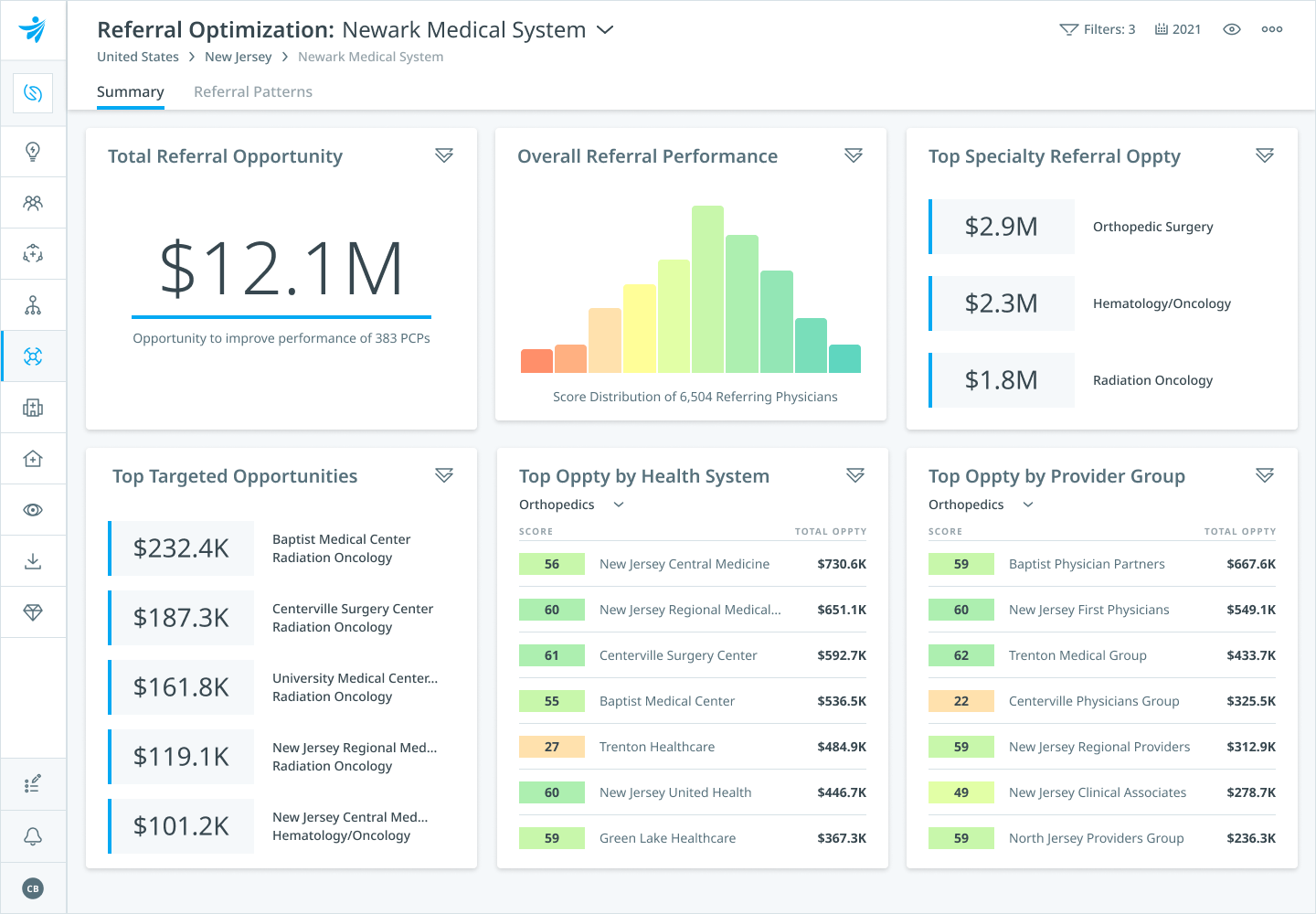 By expanding their target physician list by 50%, the business development team can build alignment with new physicians and expects to bring in more than 20% net new referral volume from these physicians. Achieving this will grow referral-related revenue by $7.5M in one year.