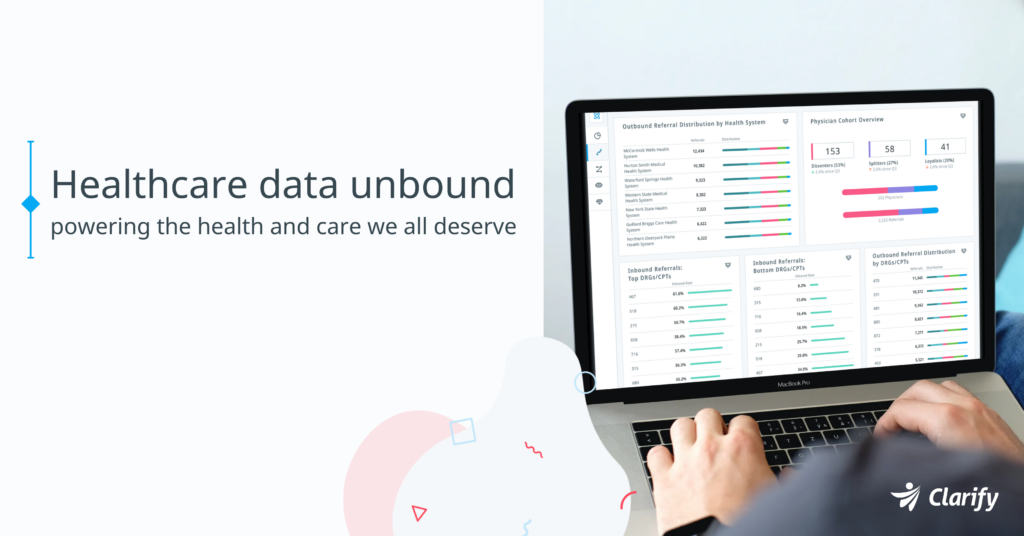 If you could wave a magic wand to fix one problem in healthcare, how would you do it? Our answer: we would unleash an exchange of information between patients, providers, health plans, and life sciences companies to create healthcare data insights that pinpoint how to root out waste and improve outcomes. Hidden within our health data are warning signs about a future disease, answers about whether a drug will be efficacious, and predictions about the outcome of a procedure. Yet today we are mostly blind to these patterns or too slow to react to them.
Unfortunately, the EMR system in healthcare has been standing in the way of bringing big data efficiencies to healthcare. It is designed for billing, not outcome improvements. Its data are collected manually, stored disparately, and absent many of the social and behavioral (SDoH) factors that greatly influence our health. It has perpetuated the legacy model of working in silos. Healthcare organizations are forced to repeat the same, inefficient and cumbersome process of stitching together datasets and manually extracting insights, day in and day out.
Five years ago, we set out to change this. We wanted healthcare organizations to benefit from the analytical methodologies that changed baseball and the artificial intelligence that makes consumer recommendations on Amazon and Netflix. We founded Clarify to give providers, health plans, and life sciences companies instant access and full transparency into actionable insights about the patient journey that every patient takes through our system.
The Clarify platform is trusted for having one of the cleanest and largest datasets in the industry. It links government and commercial claims, electronic health record, prescription, and social and behavioral (SDoH) data at the patient-level. It transforms healthcare's messy data into the gold-standard system of record for every patient journey, elevating its usability to a standard suitable for machine learning, at a scale heretofore unseen in healthcare analytics. Our software applications deliver on-demand business intelligence to many of the largest healthcare organizations in the United States. We have generated more than 18 billion AI-powered predictions that have helped organizations improve the care of over 65 million patients. And we are just getting started.
We are excited to announce that we raised $115M Series C funding, in a round led by Insight Partners, alongside Spark Capital, KKR, Concord Health Partners, HWVP, Rivas Capital, and Sigmas Group to fuel our expansion as we continue our mission. It is a milestone that we celebrate, as well as reflect upon. We started this company with a small group of people from healthcare and fintech who took a chance to do what many said would be impossible. It is because of them, our entire team, and our customers—some of the most innovative provider, health plan, and life sciences companies—that we have grown to where we are today. To our customers, we say thank you for partnering with us on this journey. We will continue to raise the bar to give healthcare organizations like yours the speed and precision needed to break free from the inefficiencies of legacy analytics.