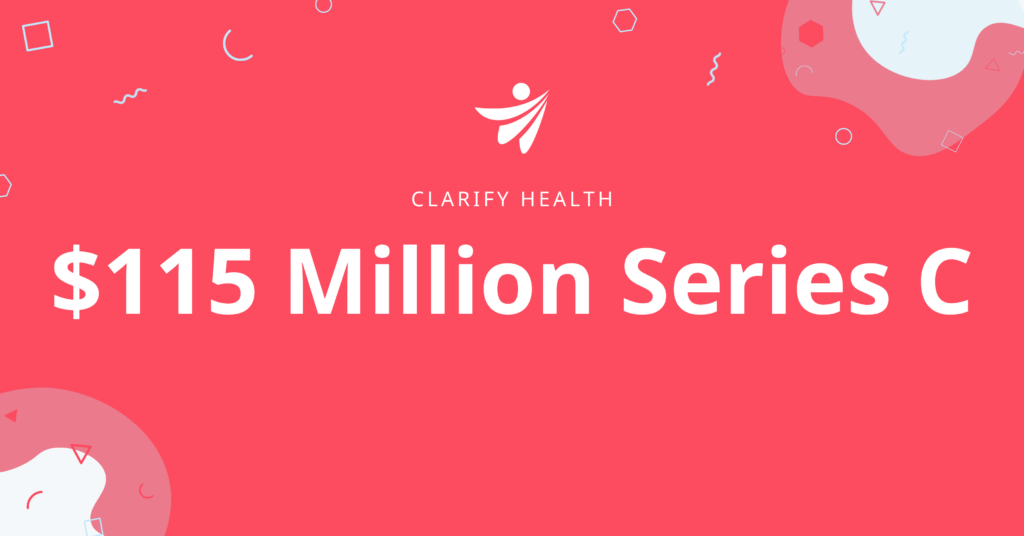 We are thrilled and honored to announce that we've raised $115 million in Series C funding! We are also welcoming Hilary Gosher, Managing Director at Insight Partners, and Will Reed, General Partner at Spark Capital to our Board of Directors.
We started Clarify in 2015 with a mission of empowering the healthcare industry to deliver better care and therapies by turning traditionally inaccessible and unusable data into on-demand, actionable insights. To date, we have generated more than 18 billion AI-powered predictions that have helped healthcare organizations improve the care of over 65 million members and patients. This new capital will help us further our mission by allowing us to scale our healthcare insights cloud and continue to deliver unmatched business intelligence to payers, providers, and life sciences organizations.
We are grateful for the diverse and hard-working team of individuals who've come together at Clarify to build this platform and are excited to continue delivering value to our customers and their patients. Onward!