Industry-leading, patented platform capabilities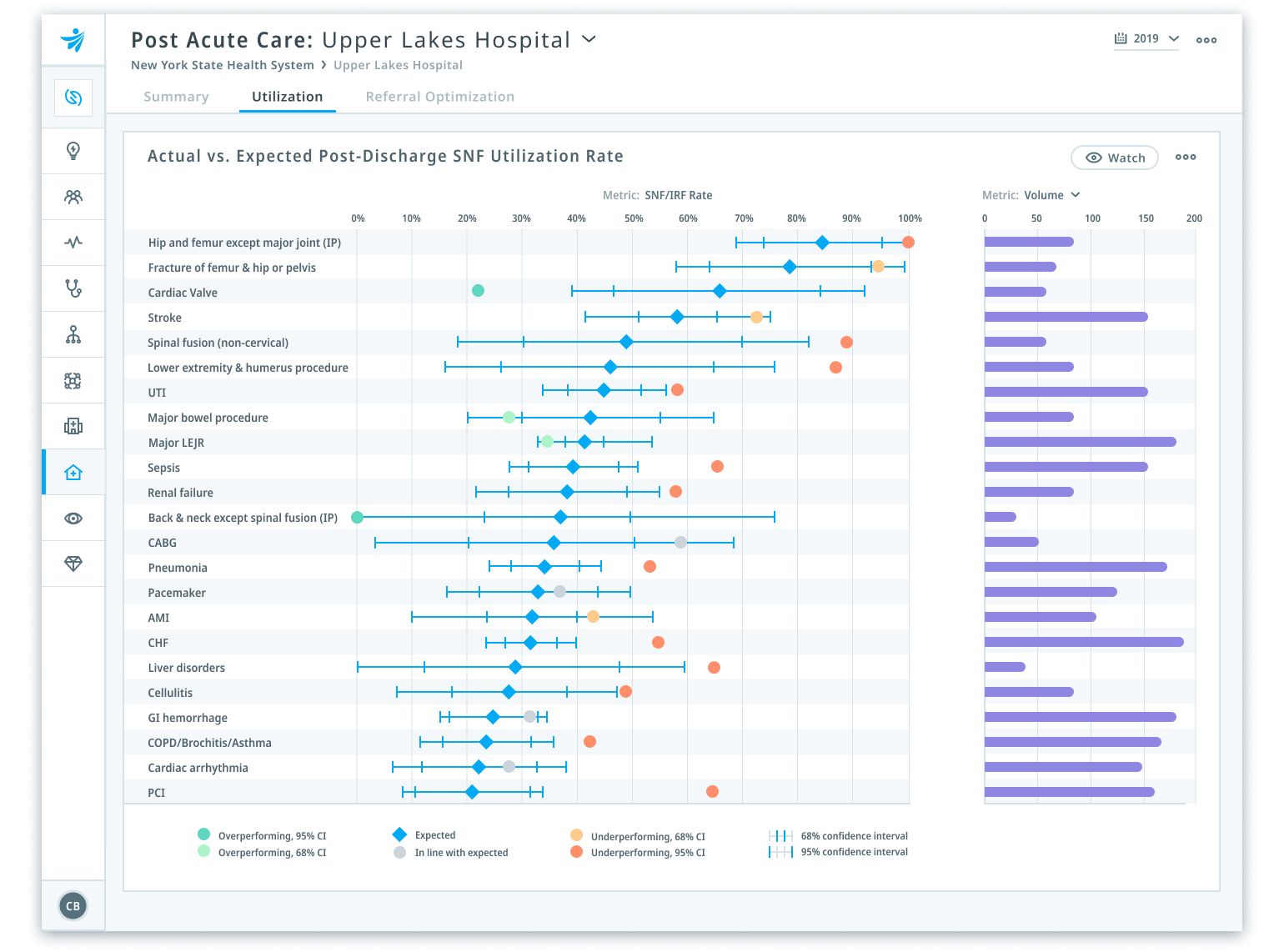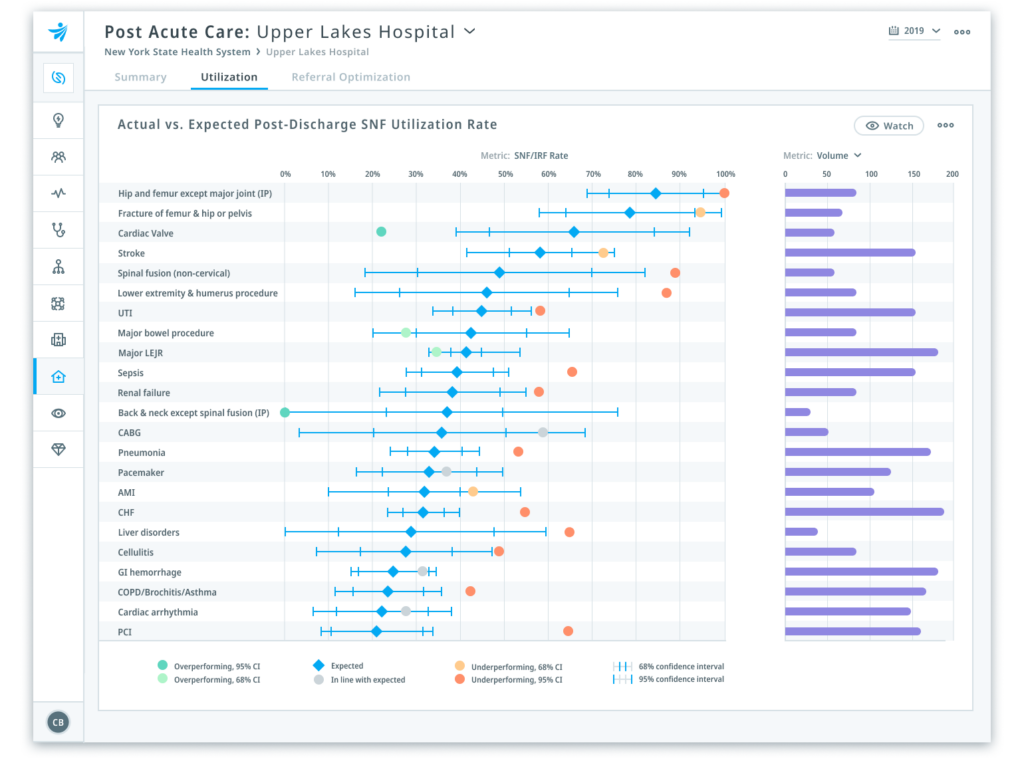 Blue Diamond expected values
Our signature Blue Diamonds deliver the most precise and transparent case-mix adjusted expected values for performance at the individual patient and provider level by incorporating a vast array of clinical, operational, financial, and social factors. This enables the rapid identification of physician and patient-level care improvement opportunities.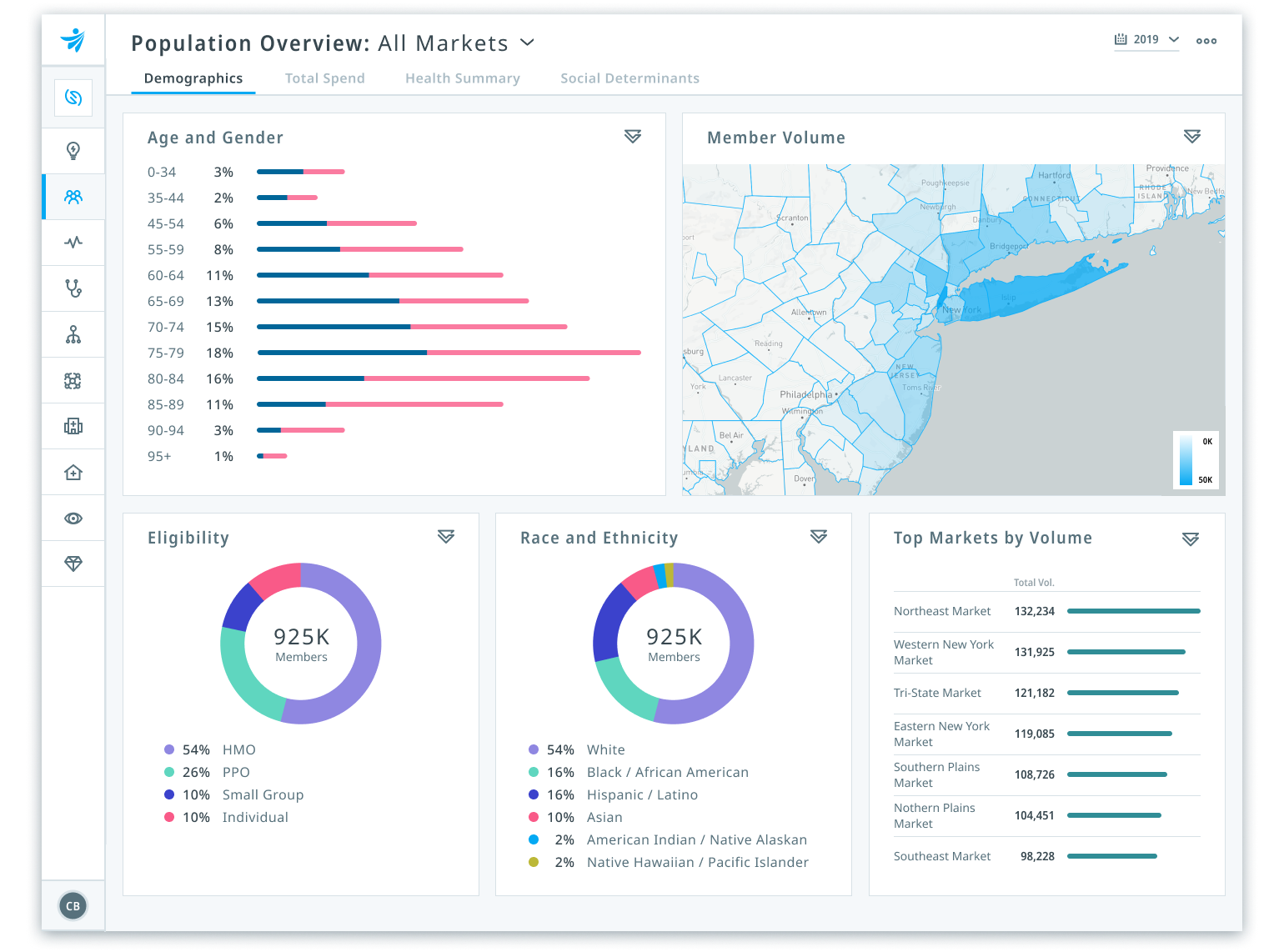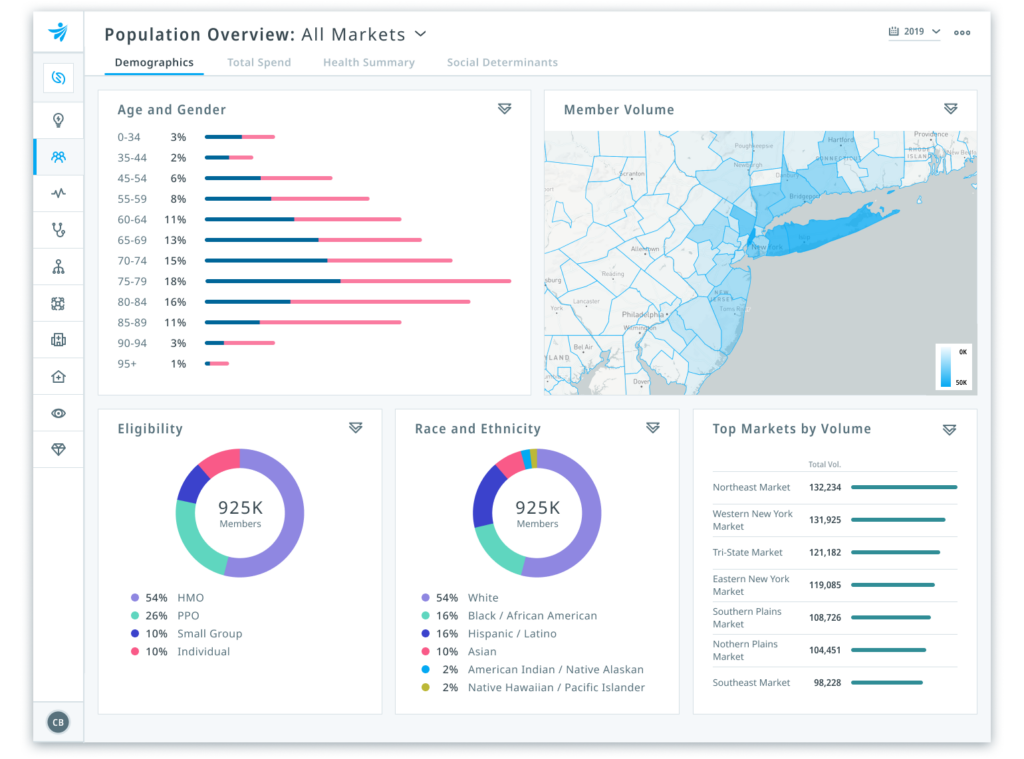 Population Explorer
Powered by patented care grouping algorithms, Population Explorer runs on our vast national data repository to uncover insights and understand trends in disease burden by specific population or cohort.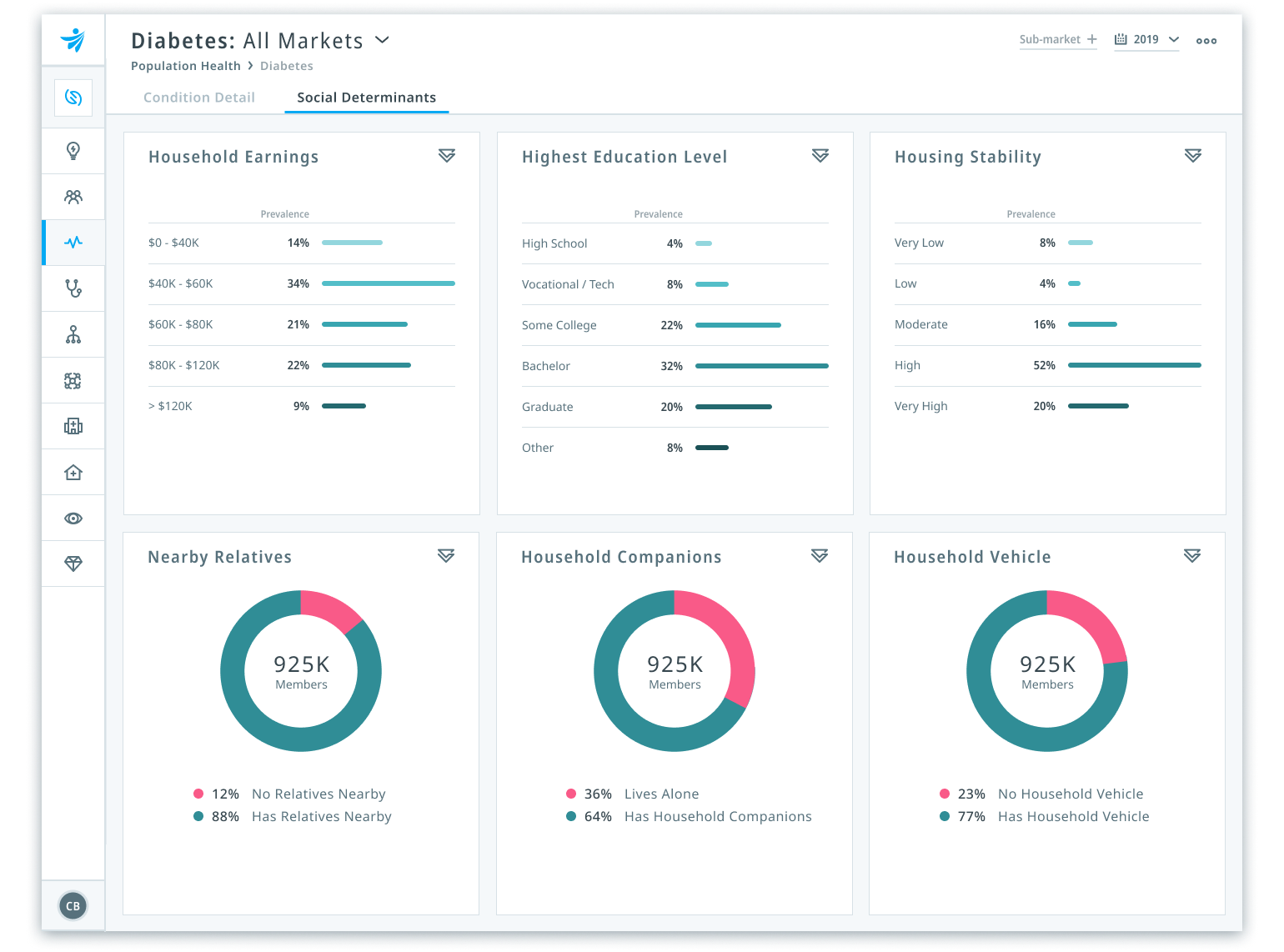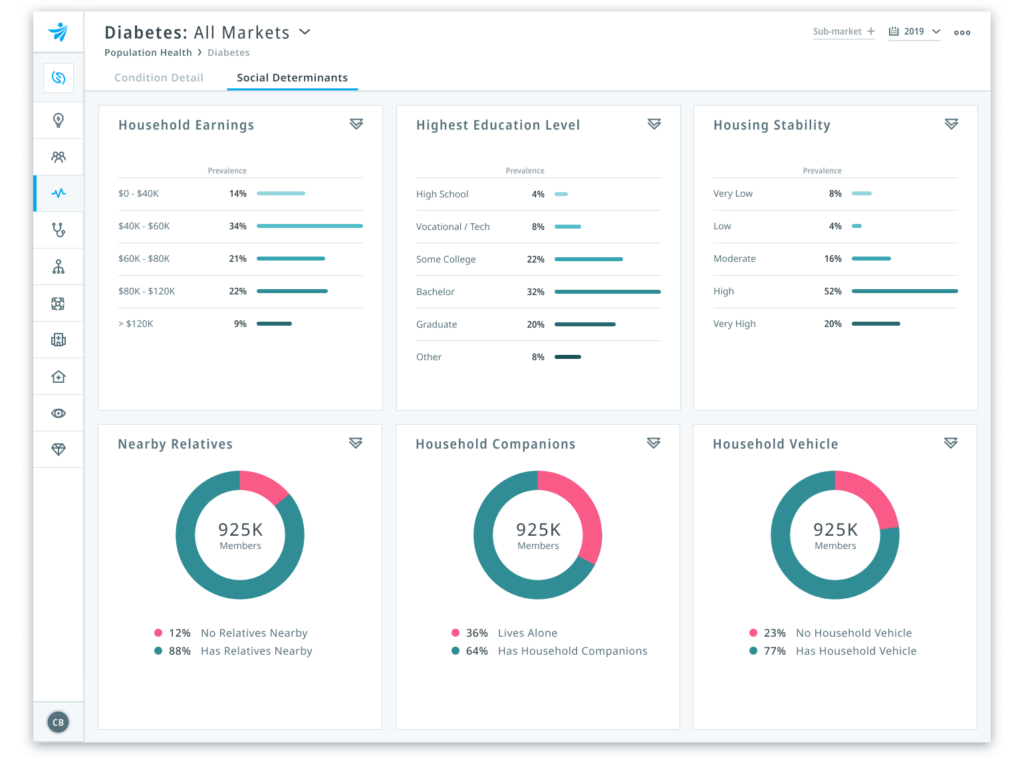 SDoH-decorated dataset
Clarify's longitudinal, multi-year data details the complete story of a patient, including changes in health status over time. Linkage of socio-behavioral attributes at the patient-level, versus the aggregate level, creates far greater actionability than what is currently available in the industry.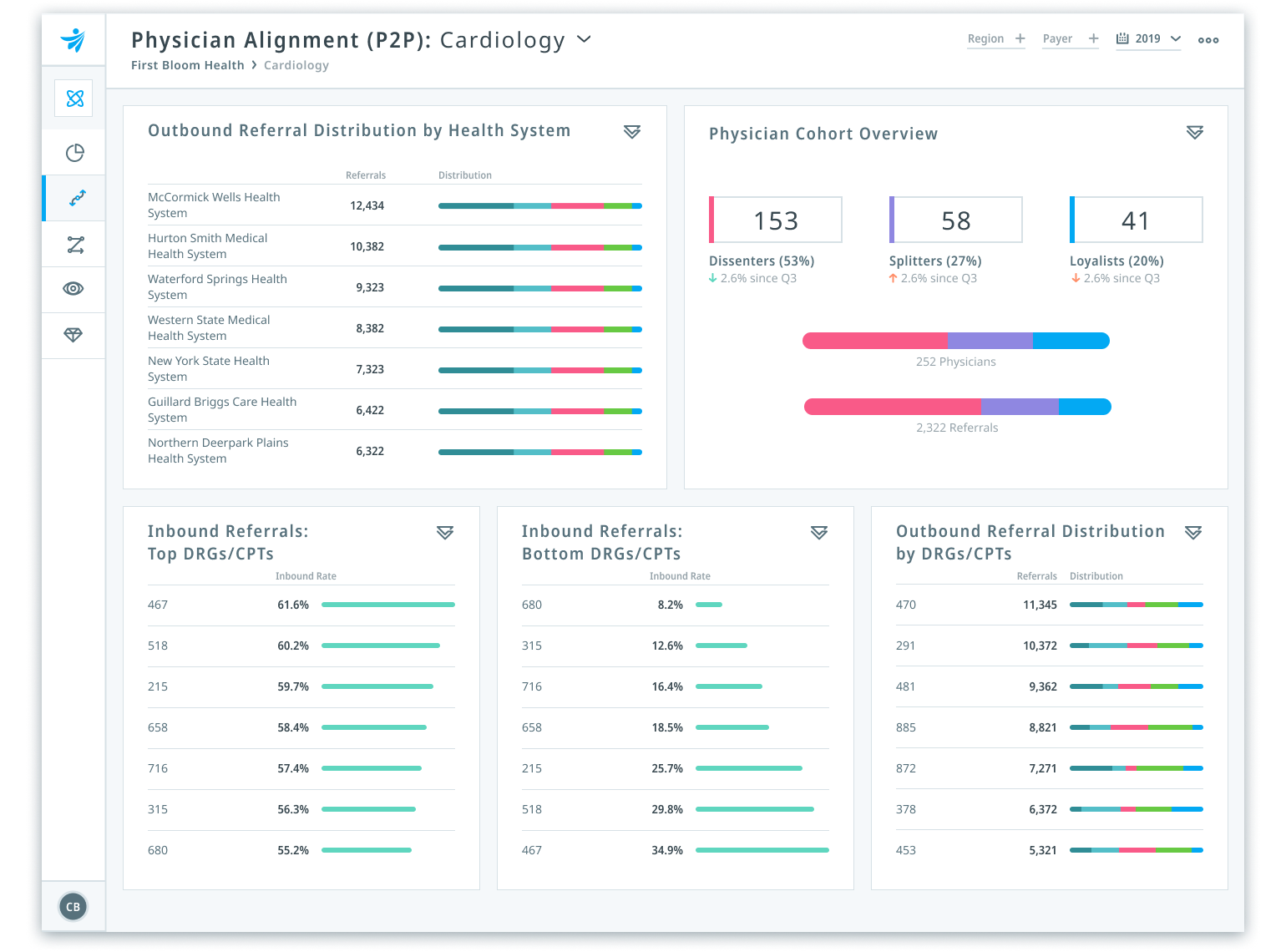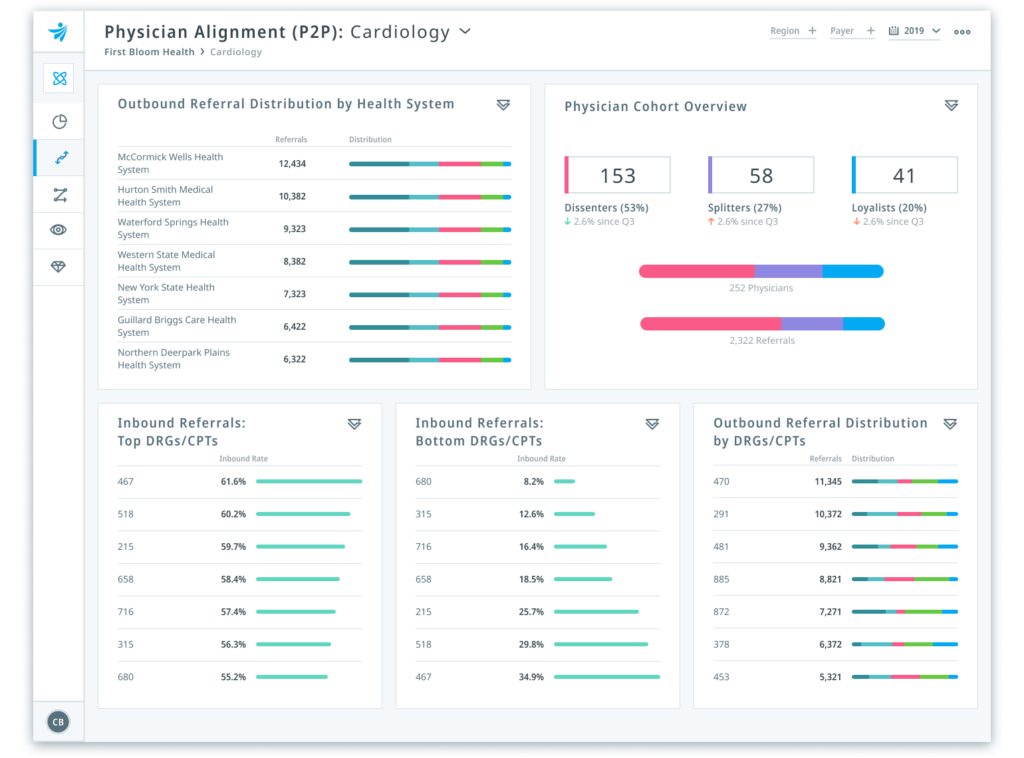 Next-gen care grouping technology
Clarify Care Groupings (CCGs) aggregate longitudinal patient events for comparison and analysis. We built our CCGs flexibly so that they can deliver insights into medically relevant units of analysis. They can vary in timeframe, trigger conditions, and criteria such as encounters, episodes, and full patient year. This enables seamless exploration of both primary care and specialist performance across the continuum of care.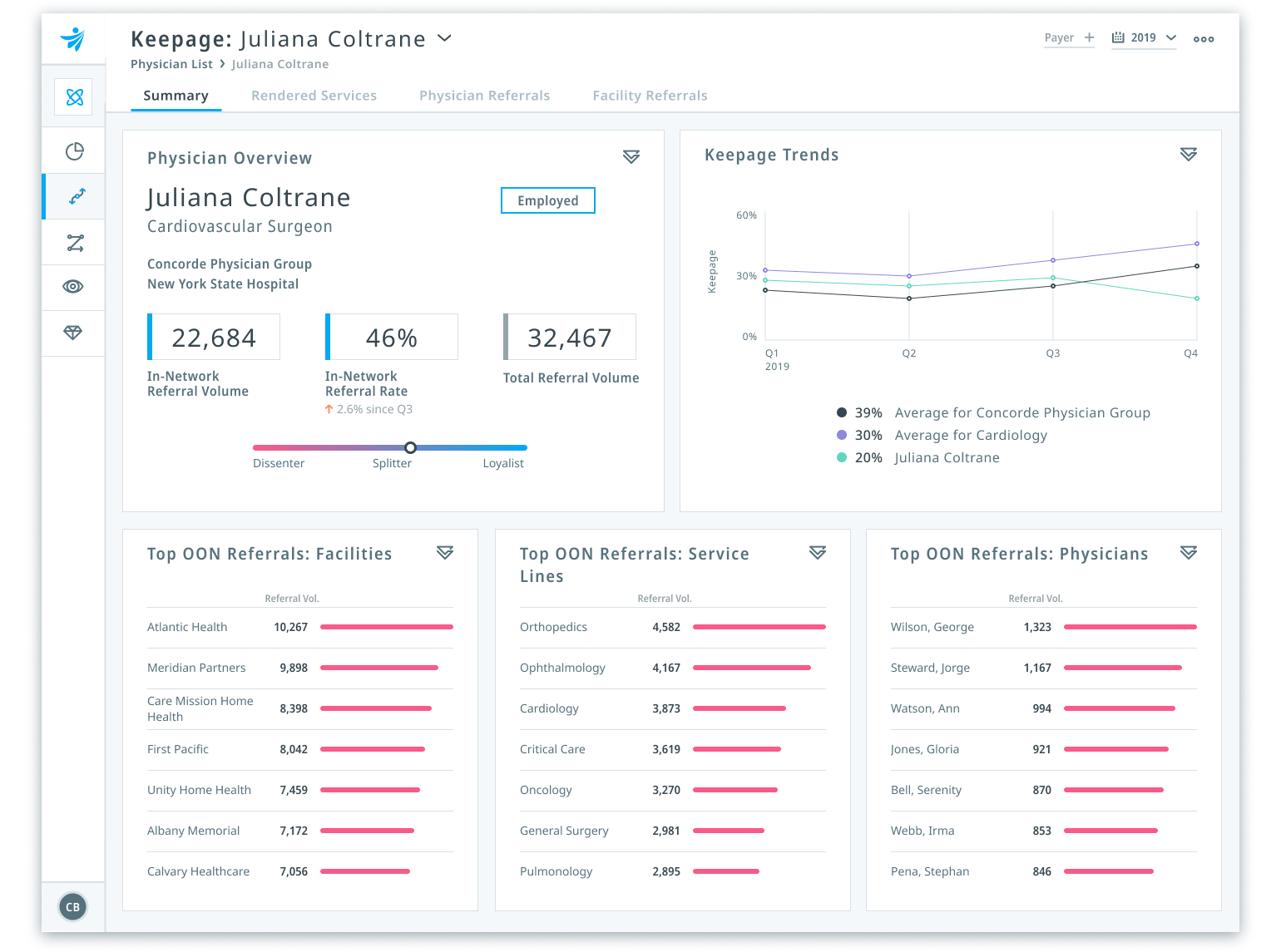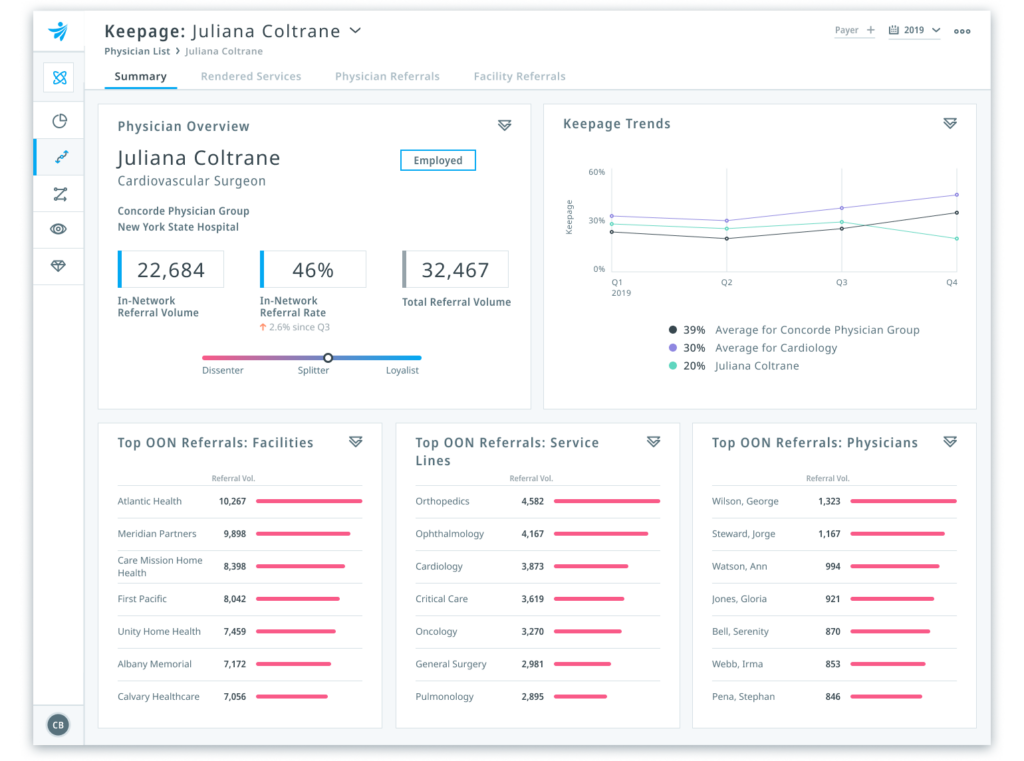 User-friendly Spotlights
We have built customizable dashboards known as Spotlights that support 30+ visualization types. These allow for rapid identification of the highest value areas of performance improvement as well as drill-downs into physician or patient-level data with hundreds of metrics.