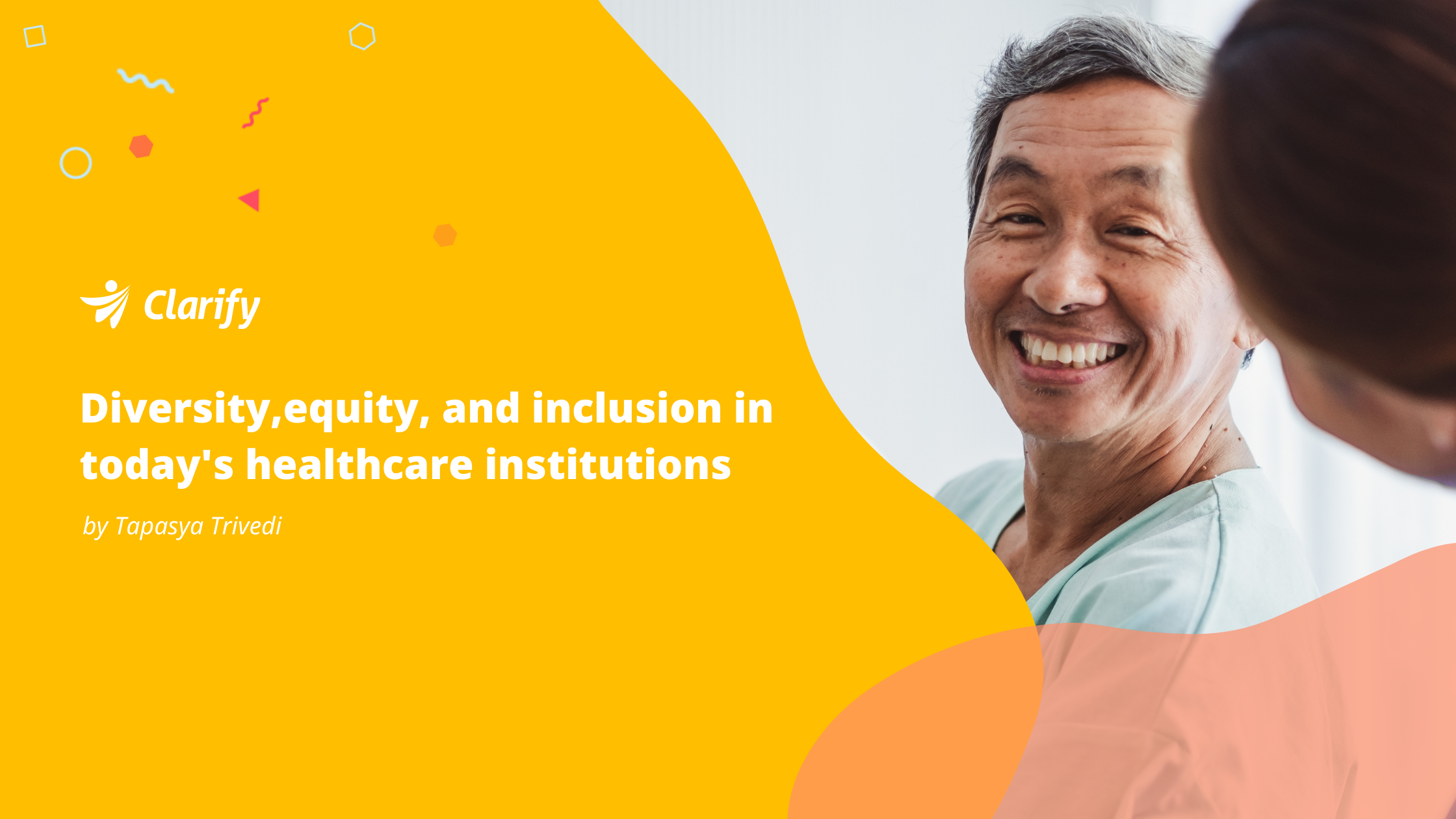 Enhancing diversity, equity, and inclusion (DEI) in our healthcare institutions is essential. Unfortunately, the healthcare industry is no different from the many other sectors persistently challenged to prioritize and improve cultural competence – which is responding appropriately to people of varying backgrounds in a way that recognizes differences and allows individuals to feel respected and valued.
This is a systemic issue, and healthcare executives have a critical role to play in providing education and developing standards around cultural cognition.
Last month, I participated in a discussion surrounding this issue at the Healthcare Executive eForum, which was attended by leaders from health systems and health plans across the country. One of my biggest takeaways was that there needs to be more top-down executive leadership to prioritize DEI initiatives for greater progress to be made within their organizations. While the issues surrounding the lack of diversity within healthcare are too large and complex to tackle in the next few paragraphs, here are a few of my learnings from the open discussion I participated in: 
Health executives need standardized metrics for evaluating cultural competence
Improvement initiatives that stick are ones that can be measured and subsequently improved upon. However, it still feels as if health systems are having a tough time implementing DEI solutions. During the discussion, many executives emphasized the importance of health systems reinforcing culturally competent interactions between patients, providers, and other staff. There was strong agreement amongst the attendees that "everything happens from the top down," especially for larger, regional health systems where inclusivity and diversity look different from location to location. Therefore, the measures taken must be designed by senior leadership, with specific KPIs in mind. 
In this article, Wharton management professor Stephanie Creary, PhD, explains that while many organizations are doing DEI work, it is often undervalued, leading to sub-optimal results.
Creary states, "the lack of consistency in codifying and treating DEI work as a merit-worthy endeavor for all employees … threatens its success."
Creary offers a framework for how companies can change DEI work from an "unrewarded side hustle to a merit-worthy practice that is valued across the company." 
M:

 Make DEI goals and work actionable, measurable, and evidence-based.

E:

 Elevate DEI work internally and externally.

R:

 Require leaders and managers to participate in behavior-based DEI trainings.

I:

 Identify leaders and non-managerial employees willing to serve as DEI sponsors.

T:

 Treat DEI work as core rather than peripheral work.
Creary agrees with the group's assertion that a top-down approach can be effective, stating, "Yes — everyone needs to take actions to address systemic racism and DEI. But leaders — including the CEO — need to treat the actions being taken as MERIT-worthy in order to ensure that DEI initiatives and efforts to eradicate systemic racism are sustainable far beyond the ebbs and flows of the current news cycle."
Addressing DEI disparities starts with acknowledgment and understanding
COVID-19 has uncovered extreme health inequities that have been affecting racial and ethnic minorities. We clearly see the disparity in who needs to be tested and treated versus who has received tests and treatment. However, this disparity has existed for many years for patients from communities of color and poor socioeconomic regions and has been true at every step of their healthcare journey: from lack of education to lack of access to affordable healthcare to a lack of objective care due to implicit biases. This was a main topic of discussion, and there was a consensus that healthcare organizations must be more in touch with the needs of the service population; performing community outreach is one tactic. Many healthcare executives spoke of their positive experiences with community initiatives and partnerships with larger organizations that provide health equity solutions to better serve their patient population. 
Sherri Neal, Chief Diversity Officer of HCA Healthcare, leads a team of more than 500 Equity of Care coordinators dedicated to delivering culturally competent healthcare. As part of this approach, their services include communication assistance programs "to ensure every patient [they] serve is able to effectively communicate with caregivers and easily access care-related information." 
Diversity within healthcare institutions means more than diversity in doctors
Echoed time and again during the discussion was the importance of recognizing inclusivity and diversity amongst all healthcare workers, not just traditional physicians. Establishing rules of cultural governance and setting clear expectations around how all members of the organization—from nurses to PA's to C-suite folks—should reinforce cultural competency is critical to tangibly integrating these values day to day. One health system executive shared his experience establishing a diversity committee to ensure this was being done at every level of the organization. 
There was also consensus that discussions around culture and diversity do not need to be dull, repetitive, check-the-box exercises for the purpose of hitting a quota. There was overwhelming agreement amongst the participants that "food is the new universal language," and many anecdotes were shared of how celebrating different ethnic foods for certain holidays and sharing recipes has brought teammates closer together.
As a final note, tangible change in this space requires an understanding of unconscious bias and a differentiation of cultural bias from cultural difference. Embracing cultural difference and the subsequent perspectives that are heard when we do so is what helps us grow as people and as organizations. As Dr. Tom Mihaljevic, president and CEO of Cleveland Clinic, put it in an article for Modern Healthcare: "Some may view diversity and inclusion as wise business practices. And I suppose it is. Ultimately, though, it's simply the right thing to do."
Author:
Tapasya Trivedi 
Sales Development Representative